[youtube width="480″ height="360″]https://www.youtube.com/watch?v=guAhfPe9aPo&q6320319[/youtube]
Earlier this year one of the most sacred cinema palaces in the world was closed for renovation. Each year an endless stream of tourists visit the TCL Chinese Theatre in Hollywood, attracted by the dozens of celebrity footprints lodged in the cement of its forecourt along the Hollywood Walk of Fame. Thanks to hundreds of movie premieres and footprint ceremonies dating back to 1927, the theatre may be one of the most recognized cinemas in all the world.
Now the historic cultural landmark will have one more feature to boast about when it reopens later this month as the world's largest Imax theatre.
Back in 2011 Paramount Pictures and Warner Bros. sold the former Grauman's Chinese Theatre to movie producers Donald Kushner and Elie Samaha. The duo promptly sold off the theatre's naming rights for USD $5 million to TCL, a Chinese television manufacturer. Thus, one of Hollywood's biggest tourist attractions is now known as the TCL Chinese Theatre.
The new owners closed the architectural landmark in early May so that it could be transformed into an Imax venue. This required doing away with the theatres traditional sloped floor to make way for new stadium seating. Once complete, the TCL Chinese Theatre will be 94 feet wide and seat 986 patrons, the highest seating capacity of any Imax screen.
The entire renovation was captured in a time lapse video (embedded above) which Imax posted on its YouTube channel this past Saturday.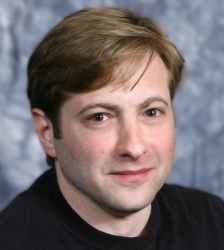 Latest posts by J. Sperling Reich
(see all)