Take a look at the release schedule this summer and you might begin to notice a trend; "Hangover III", "Iron Man 3", "Star Trek Into Darkness", "Monsters University", "Grown Ups 2", "Despicable Me 2" "RED 2", etc. The number of sequels being pumped out by Hollywood studios is staggering. However are any of these franchises actually profitable?
Last week the New Yorker took a stab at answering that question by publishing an interactive info graphic which displays the financial results of each individual film in 26 different movie franchises. By using adjusted total ticket sales, the magazine was able to compare each franchise by the adjusted gross of each title in the series. As the New Yorker writes
"…with an eye to the bottom line, we created a third ranking that takes a basic view of profitability by calculating the franchise gross as a percentage of the adjusted budge…"
That means visitors can shuffle the order of titles within each franchise, as well as the franchises themselves by gross, per-movie-gross and profitability. This exercise provided answers to age old questions such as whether "Star Wars" or "Star Trek" has earned more.
Have a whack at the chart for yourself and see what lessons you can learn.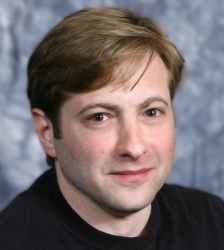 Latest posts by J. Sperling Reich
(see all)