As part of their coverage of this year's Academy Awards, the New York Times has published an interesting (and technologically slick) interactive graphic that details how scenes from a film are used in their accompanying trailers.
The Times examines five of the nine Oscar nominees for Best Picture including "Amour", "Argo", "Beasts of the Southern Wild", "Lincoln" and "Silver Linings Playbook". They had trailer specialist Bill Woolery and Stephen Garrett, the founder of a trailer production house named Jump Cut, explain significant characteristics and aspects of each trailer. (Full disclosure: Stephen Garrett is an old friend of mine whose career as a trailer editor I've watched prosper over the past 14 years.)
Woolery and Garrett highlight how some trailers follow the chronological order of the film they are promoting ("Silver Linings Playbook"), while others might include footage not found in the version which gets released to theatres ("Argo").
The feature provides a timeline for each trailer that shows where from the film a particular shot was taken; beginning middle or end. This makes it easy to see how the trailer for "Lincoln" jumps all over the place. Visitors can skim through the timeline with their cursor as a tiny video version of the trailer displays which shot is being viewed.
It's a fascinating way to present how the multiple visual elements of a trailer are pulled from their source material and pieced together with specific promotional agendas in mind.
Yesterday NPR followed up the Times feature with an interview of Garrett during a 16-minute segment on Talk of the Nation titled Movie Trailer Math: Getting 'Butts In The Seats' In Minutes.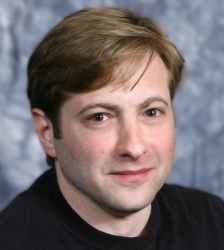 Latest posts by J. Sperling Reich
(see all)