Thirteen years ago I attended a press junket for the film "Anna and the King" and was given what turned out to be a very special gift. Directed by Andy Tennant, the film is set in Siam during the 1860s and tells the story of how King Mongkut (played by Chow Yun-Fat) falls in love with a British school teacher named Anna Leonowens (portrayed by Jodie Foster). I had to look up most of the facts in that last sentence because I can't remember a single line of dialogue or a specific scene from the film. What I can recall is how ornate and lavish the sets and scenery were, mostly because of the props Twentieth Century Fox handed out to journalists during the press event.
For the past thirteen years a wooden "book" has sat on my desk holding up whichever real literary volumes and papers stood next to it. It is nothing more than a hunk of wood carved and painted to look like a 19th century gilded book. To make it appear to be a best seller the king of Siam might own, rather than an airport paperback, it's spine is painted in gold and decorated with a few plastic jewels. The glitter that once sparkled on its surface has long since eroded after a decade of contaminating an unending stream of tax forms, bills and miscellaneous paperwork that makes its way across my desk.
Hardly a day goes by that I don't think of this long forgotten film thanks to this trivial object, so useless it was given away to a journalist. Over the years, in the rare moments when there is a lull in my workload, I have sometimes looked over at this prop and wondered if there was an ideal way for studios to market films with their associated props, costumes, artwork, etc.
Focus Features may have been asking themselves the same question. Earlier this week while deleting the dozens of daily deal emails I receive due to fear that I might miss out on a hot bargain, a notice from One Kings Lane stood out. One Kings Lane has become one of my favorite websites. Everyday, OKL launches sales on household items such as furniture, household accessories, gifts, and antiques all of which are depicted in beautiful photos; it's your basic interior design porn.
This weekend OKL is hosting a sale of props and antiques from the recent release of "Anna Karenina", an adaptation of Leo Tolstoy's classic novel by Joe Wright, the director of "Pride and Prejudice" and "Atonement". The film stars Keira Knightly and Jude Law in an epic romance of forbidden love set in the high society of late-19th century Russia. Set designers Sarah Greenwood an Katie Spencer, who have worked with Wright on his previous films, spared no detail in recreating a time period by using a combination of genuine antiques and aged replicas.
Items such as a zoetrope (USD $149), glass inkwells (USD $399), a Chippendale desk (USD $799), leather cigar case (USD $75) and a vintage snooker scoreboard (USD $275) are up for sale. Even the set of alphabet blocks (USD $1499) that appear so prominently in the film can be purchased.
I'm not sure who came up with the idea of selling some of "Anna Karenina's" props and set dressing on OKL, but I think they should be commended. Not because the sale of the items will help defray the production budget, but because it is a unique and interesting way to market a period romantic drama to the upscale, literate audience that might go and see such a film. Not only was the sale featured on OKL's website, it was also highlighted in numerous emails throughout the week leading up to the sale. The sale also subliminally informs potential moviegoers how lavish the current the adaptation of "Anna Karenina" is; a period piece on a grand scale.
The sale runs from Friday, November 30th, through Monday, December 30th, though judging from the number of items that were already sold out by mid-day Friday, there won't be much left by the time it ends. Hopefully for Focus, their success on OKL will translate well to the box office.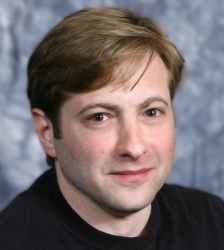 Latest posts by J. Sperling Reich
(see all)