What has been dubbed Superstorm Sandy will go down in history as one of the most devastating weather events in United States history. Arguably the most destructive storm since Hurricane Katrina in 2005, it has left dozens dead, thousands homeless and millions of residents in New York and New Jersey without electricity. Though far less important in the grand scheme of the event, it has also shuttered hundreds of movie theatres along the eastern coast of the country for the past three days.
The strong winds, heavy rain and flooding brought New York City to a screeching halt Sunday evening with public transportation suspended indefinitely. Cinema owners also ceased operations with the likes of AMC, Clearview and Regal letting their screens go dark as early as three o'clock on Sunday. The move was meant not only to protect patrons, but also theatre employees who might otherwise have been trapped at work.
Much has been made about the adverse affect Sandy has had on box office receipts, especially on Sunday's returns. But as film sprockets and reels have given way to digital bits and hard drives throughout the industry, little has been mentioned about the issues faced by modern-day cinemas.
Traditional 35mm projectors might not hiccup when their plug suddenly gets pulled, but d-cinema servers and projectors can be destroyed by unexpected power drops or surges. Even if digital cinema equipment survives such stresses, and there is no indication that it won't, once power returns additional issues can arise. Digital content may not rip and tear like celluloid, however it is after all just data, and can get corrupted. Or the drives content resides on can become damaged as they grind to a stop improperly.
And that's just in the booth. As each theatre comes back online it will need to connect with theatre management systems and library servers not to mention external networks which may not yet be back online. This will of course make the collection of log files and the delivery of content and keys difficult if not impossible.
As news networks continued to beam terrifying images of flooded homes, submerged subway tunnels and twisted trees, something else struck me. All those evacuated ahead of the storm with no place to go usually wound up public buildings such as school gymnasiums. The same was true during Katrina when thousands took refuge in the Superdome, a sports stadium. But what are such shelters other than big boxes with four sturdy walls and a roof? Kind of like movie theatres. This made me wonder if cinemas could work as storm shelters.
There are a thousand reasons why this can't work. Possibly more. When one looks at such an idea from a business standpoint there are tons of obstacles not the least of which are a theatre owner's liability, facility maintenance and staffing issues. Most cinemas aren't really set up to be public facilities. But I couldn't help think how I spent many a rainy weekend afternoons as a child at the movies. Even now, my kids spend the odd school recess watching Disney films when a cloud dares show itself in the southern California sky.
As recovery from the storm commences we'll hear a lot about supporting the Red Cross. There will be clothing drives and canned food collections. A telethon is being hastily put together by the likes of Bruce Springsteen and Christina Aguilera. Could movie distributors and exhibitors also participate with free screenings or sending proceeds from a single day of box office receipts? Could such participation actually come during the storm itself by sheltering those in need? What better time to be transported to another world by the movies than during a time when the real one is dark and stormy? Just a thought.
Of course, if the power goes out…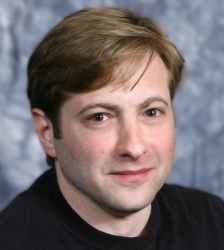 Latest posts by J. Sperling Reich
(see all)