The opening of the first Sundance Cinemas in Los Angeles seems a perfect way to bring summer to a close. The new theatre opened in the space once occupied by the Sunset 5 which Laemmle Theatres operated for two decades before it was shuttered last December. The new venue has been named Sundance Sunset Cinema and, much like the Sunset 5 before it, will feature mostly independent and art house titles. It opened on August 31st.
Sundance Sunset Cinema is the fifth location to be opened by Sundance Cinemas, which operates theatres in Houston, TX, Madison, WI, San Francisco, CA and Seattle, WA. A sixth location in Westchester, NY is planned for later this year. The circuit is part of the Sundance Group, the corporate entity that houses all of multi-hyphenate Robert Redford's Sundance related businesses, including the annual festival. The actor/director, who grew up in Los Angeles, recently told KCRW radio host Warren Olney on "Which Way LA", that the opening of Sundance Sunset Cinema is a bit of a homecoming for him.
"…I feel that it's a chance to bring back something that I truly loved as a kid," said Redford. "….you bring it back in a way that you experienced films when you were young. You didn't see six trailers in a film blasting your ears away."
Expanding Sundance Cinemas has been a longtime goal of Redford who has always thought the 10-day film festival he holds every January in Park City, Utah could easily expand throughout the entire country if there were theatres to show independent films. In the mid-1990s, as the Sundance Film Festival grew ever larger, Redford said, "…it didn't seem to have that opportunity because there was still a lock by the major studios and the theater owners. There was not enough space or a place for independent films at that time. So the decision was to go electronically and so we started the Sundance Channel, but in my head the better preference was always going to be could we do a live experience."
Redford went on to tell Olney "I hoped that we could open these theatres around the country and only have films from our festival. That wouldn't have been viable because we needed to build up the strength of that by mixing it up and always keep inserting the independent films from our festival but always accompanying them with larger films so the business would survive. Certainly we have to work hard to make this a viable business here in Los Angeles and to provide a high quality experience and be competitive in the whole market here. That's always a challenge. We are the only viable upscale art house in Los Angeles for film."
I'm sure Arclight Cinemas and iPic Theaters would dispute such a statement, though it should be noted those theatres also program studio blockbusters. It's highly unlikely you'll ever find the programming at Sundance Sunset Cinema in your local multiplex. "There will be filmmaker screenings, there will be filmmaker conferences, there will be certain films that have not ever been seen yet at all, even at our festival," Redford stated. "We'll be showing films that don't have any distribution yet. Those are all advantages for the filmmaker because the business has become so competitive and almost scarily so."
Beyond programming, Sundance Sunset Cinema has been completely renovated; each of the five screens feature stadium seating and digital projection. The lobby was overhauled to facilitate a restaurant and bar as well as an upstairs patio and lounge. Patrons are permitted to bring beer and wine into the auditoriums.
"We want our customers to be able to congregate and hang out after the film and discuss we want them to be able to drink eat, think," said Redford. "You want to have them be able to talk about the films. You create the atmosphere for them to do it. We'll have a gallery for local artists. I think the whole idea was just to get what we were doing in Park City to a wider audience and now in Los Angeles. I think we're going to be able to have a much more specific independent film flavor to what we're doing because we're going to be creating things around it which will be inviting for people to get there."
Time will tell if Redford's vision will find succession Los Angeles, though as he told Olney he is quite optimistic, "We'll either be talking in a year, or we'll be talking about something else but I'm very hopeful about this and I'm excited about what I think we're going to provide for the audience."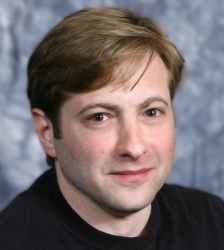 Latest posts by J. Sperling Reich
(see all)