Having changed its name from Cinema Expo to CineEurope this year upon teaming up with the International Union of Cinemas (UNIC), now another change is in store for Europe's largest motion picture exhibitor trade show; its location.
After being held at the Rai in Amsterdam for the past 15 years, the conference is being packed up and moved to Barcelona for the 2012 event. This was a move that had been rumored as far back as 2009, when UNIC decided to hold their own trade show in Brussels a week before Cinema Expo. Rather than compete head-to-head with a larger trade show, UNIC decided to fold the European Cinema Summit into Cinema Expo in 2011 and rebrand it as CineEurope. A change-of-venue could help in reposition the show in attendees' minds.
In a press release statement announcing the move, Robert Sunshine, the Managing Director of CineEurope (not to mention ShowEast and CineAsia), said:
"The move to Barcelona represents CineEurope's dedication to better serving the European cinema exhibition and distribution communities. CineEurope management and UNIC consulted with constituents and the overwhelming feedback received was that a move to Spain would be a beneficial change".
Underscoring the new venture as a combined effort, Ad Westrate, the President of UNIC, also provided a press release quote
''I am sure I speak for all UNIC colleagues in welcoming CineEurope's move to Barcelona and our continuing partnership with Bob Sunshine and his team. Our members will now have even more reasons to support the convention in its new host city."
In my opinion Cinema Expo (and now CineEurope) has always been one of the more enjoyable trade shows to attend each year. Unlike the mad crush of CinemaCon (formerly ShoWest), the industry's largest conference, Cinema Expo is often more relaxed and less hectic. It certainly doesn't hurt to have the real Europe right outside the convention hall rather than the fake Las Vegas version represented by the Paris and Venetian hotels.
I'll miss visiting The Netherlands and wandering the streets of Amsterdam each June for CineEurope. But industry-folk can always head to Amsterdam for IBC each September to get their fix of stroopwafels. Barcelona is a beautiful city filled with great architecture and cultural attractions. I'm sure those attending CineEurope in 2012 will find the city as enjoyable as Amsterdam. Never having been inside, I can't say the same for El Centro de Convenciones Internacional de Barcelona, the facility where the conference will be held. My hope is that it's as good a fit as the Rai was for Cinema Expo.
If there is a downside for west coasters such as myself, it's that there are few, if any, direct flights from Los Angeles to Barcelona. The city is not a transportation hub for destinations far and beyond the way Schiphol airport is in Amsterdam. This makes it a little less convenient and a bit more expensive to get to for all those studio execs headed to the show. The benefits of Barcelona may outweigh this downside. Besides, let's not forget that CineEurope is more for Europeans than for those of us on the other side of the planet.
CineEurope will be produced by Prometheus Global Media from June 18 – 21, 2012.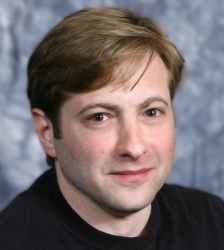 Latest posts by J. Sperling Reich
(see all)