[/caption]
Well that didn't take long. Facing stiff opposition from exhibitors Universal Pictures has decided to scrap its plan of releasing "Tower Heist" on premium-video-on-demand three weeks after its November 4th release. The move comes a week after the studio originally announced its intentions to run a PVOD test in Atlanta and Portland which would make the film available to about 500,000 cable subscribers for USD$59.99.
No doubt the number of exhibitors willing to boycott the film outright had a great deal to do with the decision. Previously Cinemark, Emagine Theatres, Galaxy Theatres, Regency Theatres and an additional 50 screens owned by independent operators all publicly stated they would not be booking the film if Universal went ahead with the premium-VOD test. Then today National Amusements joined the list of exhibitors opting not to show "Tower Heist". With 950 screens worldwide, National Amusements is one of the largest chains in the United. States. Bloomberg reported that of the 39,000 screens in the U.S., 12% were participating in the boycott.
If that figure directly corresponds to the drop in box office Universal could expect for "Tower Heist" then that's significant. Given that it is predicted the film will make upwards of a USD $100 million or more, that could mean foregoing USD $12 million in receipts. It's unlikely that Universal's PVOD test would have brought in as much, even if the studio decided to roll it out nationwide. Try explaining that to talent whose contracts are tied to theatrical box office gross.
So earlier today Universal released a prepared statement reversing their decision to test PVOD with "Tower Heist":
"Universal Pictures today announced that in response to a request from theater owners, it has decided to delay its planned premium home video on demand (PVOD) experiment. Universal continues to believe that the theater experience and a PVOD window are business models that can coincide and thrive and we look forward to working with our partners in exhibition to find a way to experiment in this area in the future."
Before Universal's original plan was made public, they reached out to key theater owners to inform them of their desire to release "Tower Heist" on PVOD. I'm not sure what came of these conversations or whether they were more of a warning to exhibitors rather than a request or negotiation. Jon Fithian, head of the National Association of Theatre Owners, who had been mum on Universal's plans until today, referenced this ongoing dialogue in his response to the studios about-face:
"NATO would like to thank Universal for responding to various theater owners' concerns and canceling the PVOD test it was contemplating. They have been engaged with individual exhibitors on this test, and while it was something that many theater owners could not ultimately support, the open and collaborative nature of the dialogue is appreciated. NATO recognizes that studios need to find new models and opportunities in the home market, and looks forward to distributors and exhibitors working together for their mutual benefit."
One of the chains Universal no doubt spoke with early on was Regal Entertainment, the largest exhibitor in the world. The circuit never joined the boycott, but according to the Los Angeles Times, was taking their grievances up with the studio privately. Upon the news that Universal had a change-of-heart in regards to the PVOD test Regal's Chief Executive Officer, Amy Miles, told the Times:
"We understand and respect Universal's interest in finding a successful model for ancillary markets and we remain willing to assist Universal, and our other studio partners, in developing a strategy that is acceptable and productive for both parties."
I don't know any industry professional who doesn't agree with Fithian and Miles. Making sure the studios are financially healthy and stable is important if exhibitors wish to continue showing high quality content. Though when one half of an industry decides to buttress itself at the expense of the other half, it almost always fails. Especially if that other half is the high-end distribution chain that creates future demand for a product at a lower cost.
Because Comcast now owns Universal, exhibitors probably felt that no matter what the results of the studio's PVOD test the program would be expanded on other upcoming releases. After all, isn't that why Comcast bought Universal? It needs and wants premium content such as the feature films made by the studio they purchased. However, what Comcast should keep in mind is that being shown in a theatrical setting is part of what makes the content premium in the first place.
Solely for business education purposes, it would be interesting to know the decision making process at Comcast Universal behind this move. Was it Comcast executives who demanded to run such a PVOD test and if so, what guidance did Universal executives give them?
One lesson that could be surmised from the events of the past week relates to economic viability and business survival and what members of an industry will do when either is seriously threatened. Exhibitors knew that if Universal was successful in shrinking the release window to 21 days, other studios would soon follow their lead. Eventually the USD $59.99 price would begin creeping down to a threshold that would attract a wider moviegoing audience. Realizing their entire business could be gutted, and needing to make a public stand as a warning to other studios, Universal left theater owners with little choice other than a nuclear. If your opponent's actions will lead to your own demise, then your best chance of surviving is to make your opponent understand the adverse effects they will afflict upon themselves should they proceed.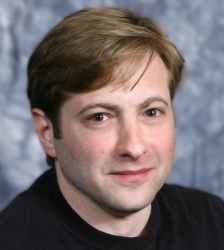 Latest posts by J. Sperling Reich
(see all)