Late last Thursday my Twitter list of entertainment journalists lit up with posts about "Super 8". It was the evening of the all-media screening Los Angeles and as soon as the credits rolled journalists and critics began praising the film on Twitter. That kind of buzz can't be bought, or at least that's what I thought at the time.
Realizing the positive word-of-mouth the film was receiving on social networking sites like Facebook and Twitter, Paramount, the studio releasing the film on June 10th, has decided to stoke the fire. They have partnered with Twitter to offer users of the service advanced tickets to a sneak preview screening on June 9th. Paramount is also holding separate, private screenings for Twitter users with large numbers of followers, and even one for Twitter employees. Attendees of all screenings will be encouraged to post messages about the film on Twitter.
To facilitate the offering, Paramount has sponsored the hashtag #Super8Secret as a Promoted Trend on Twitter. Users who click on the trending topic are provided with a link to purchase advanced tickets to the "Super 8" sneak previews taking place at 325 theaters throughout the United States. Paramount is also offering free popcorn as part of the promotion.
The move may underscore the obstacle Paramount is facing in trying to market "Super 8". Directed by J.J. Abrams and produced by Steven Spielberg, the movie is not based on a sequel, nor does it star an marquee talent. Instead, "Super 8" tells the original story of a group of adolescents who, while making a homemade zombie movie in 1979, are put in harms way after witnessing a huge train derailment. Compounding Paramount's problem is Abrams' desire to keep one of the movie's main twists a secret both in media reports and marketing material. The studio relented and produced commercials and trailers that don't really tell prospective audience members all that much about "Super 8".
With it's Twitter promotion Paramount is hoping that those who have seen "Super 8" will help market the film for them. Reports have the film tracking well with adults who may have fond memories of Spielberg's earlier work in addition to fans of Abrams, the creator of television series such as "Lost" and "Alias" and the filmmaker behind the "Star Trek" reboot.
One criticism of the promotion from TechCruch was that it felt more like a camouflaged advertisement than a legitimate deal since the offer of free popcorn was contingent on the purchase of additional concessions. Still, in an age where the costs of marketing a movie continue to rise in direct opposition to the cost of producing and distributing it, these kinds of efforts may help studios and filmmakers find alternative methods for getting the word out on new releases.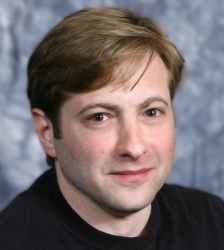 Latest posts by J. Sperling Reich
(see all)