Did anyone hear that loud "whooshing" sound this past weekend? If so, don't be alarmed. It was just the collective sigh of relief coming from dozens of studio executives upon seeing the weekend's enormous box office receipts.
The summer movie season started off with a bang here in the United States thanks to the highest grossing Memorial Day weekend of all time. More than USD $277 million was earned by the top 50 motion pictures playing around the country. Sequels led the day with "The Hangover Part II" pocketing USD $85 million, "Kung Fu Panda 2" chopping away an additional USD $47.6 million and "Pirates of the Caribbean: On Stranger Tides" walking off with an additional USD $39.8 million.
While I was glad to see the industry rebound from receipts and attendance that were down upwards of 17% and 18% respectively over 2010 figures, I couldn't help but feel a little skeptical upon seeing the news. Maybe I've just grown ambivalent to reading about bar setting box office results that are filled with qualifiers. For instance, the following sentence is from a Box Office Mojo story from this past weekend:
Playing on approximately 6,700 screens at 3,615 locations,"The Hangover Part II" delivered the top-grossing weekend ever ($85.9 million Friday-to-Sunday) for a live-action comedy, and it ranked second to "The Matrix Reloaded" among R-rated movies.
I'm not sure when the industry became so jaded that a praiseworthy USD $85.9 million dollar opening weekend needed to be puffed up further with adjectives like "top-grossing". Especially when such adjectives have to be qualified with yet another hyphenated descriptor, "live-action comedy".
Not sure if the bit about "The Matrix Reloaded" adds any value either. Ratings aside, "The Matrix Reloaded" only made USD $6.4 million more than "The Hangover Part II" in its opening weekend. That's a small difference of 6.35%. But when one takes into account that ticket prices were nearly 30% lower when "The Matrix Reloaded" was released in 2003, that means "The Hangover Part II" actually had 28% fewer audience members. Translation – even inflation couldn't help launch "The Hangover" into first place because fewer people are attending movies.
Every time I read box office coverage that strains to turn the latest batch of receipts into some obscure industry shattering number I can't help but think of how sportscaster Bob Costas lamented over all the records broken during Major League Baseball's steroid era, referring to all those drug enhanced performances as historically meaningless.
Please don't get me wrong. I'm ecstatic to see movies making enormous, healthy box office grosses. After all I work in this industry too. I would prefer however that such returns came on the back of an increased trend in moviegoing. Now that would be news worth reporting with a few extra adjectives.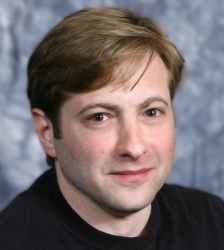 Latest posts by J. Sperling Reich
(see all)