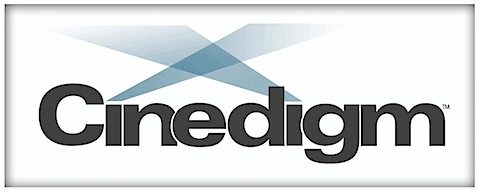 The time before, during and after any motion picture industry trade show is one filled with an endless stream of press releases. Any journalist covering the space receives dozens, if not hundreds, of emails from marketing departments and publicists during these periods filled with press releases. At some point, it becomes easy to read between the lines of such press releases, to determine which ones are truly important. But if one were to take a step back, it can also be easy to spot industry trends through the releases certain companies publish.
This was certainly the case at CinemaCon this past March, especially when it came to press releases distributed by Cinedigm. In the weeks leading up to the conference, the digital cinema deployment entity announced agreements with such exhibitors as Cinemaworld and B&B Theatres. AMC Theatres chose the company's exhibition management system to help run their North American venues.
Then, during CinemaCon, announcements came that Goodrich Quality Theatres, Guzzo Cinemas, and Wehrenberg Theatres were all entering into deployment agreements with Cinedigm. This was interspersed with news about deals with Sonic Equipment Company and content distribution in Latin America. Shortly after the convention Cinedigm reported they had also signed Clearview Cinemas up to a deployment agreement.
Earlier this week Cinedigm thankfully aggregated much of the news about their deployment agreements into a single press release so that folks like me could keep all the information straight. It turns out I had good reason to take notice of how busy Cinedigm's PR department has been lately – during the last quarter they signed deployment agreements with 32 exhibitors accounting for 1,402 screens at 142 sites. This is the largest number of exhibitors and screens signed during any quarter of the company's history.
Meanwhile, Cinedigm installed digital cinema equipment on 1,885 screens over their last fiscal year – more than in any other year of the company's Phase 2 rollout which began in March of 2008.
The release was kind enough to tally up a few Cinedigm facts and figures in a tidy bullet pointed list:
Signed 7,657 screens overall at 750 sites
Installed 5,919 digital screens
Signed 59 Cinema Buying Group exhibitors, representing close to 1,450 screens
Signed exhibitor buyer deals representing close to 3,100 screens
Signed Cinedigm financed deals, with Phase 2 representing close to 1,000 screens
So what does all this mean? Well, I'll go back my original point; that by taking a step back, one might be able to guage digital cinema's adoption and deployment rate within the North American market.
For argument's sake, let's discount all the Cinedigm press releases about equipment deals and content distribution as nothing more than corporate boasting. Let's also throw out the last last three bullet points from their most recent release. What we are left with is a sudden surge in mid-size North American exhibition chains signing deployment agreements with one of the market's largest integrators. The company has contracted 1,738 more screens than it has deployed, and based on their current rate of installation these screens should be fully converted during the next fiscal year as more theatre owners are likely to sign deployment agreements with various integrators.
In other words, on a macro level, this information helps answer any lingering questions concerning the speed of the digital cinema rollout in North America, or any doubts over the adoption of the technology. It seems as if, after a global financial crisis and a shortage of projection equipment, the digital cinema rollout has truly begun in earnest. Rather than converting one or two screens in a complex for 3D in advance of a blockbuster release like "Avatar", mid-size theatre owners are converting entire circuits.
Of course, this is based only off the news coming out of one company in a single territory. I may also be stating the obvious or the current popular belief about the region's d-cinema rollout, rather than divining any new-found wisdom from a batch of press releases. After all, industry leaders, such as John Fithian of the National Association of Theatre Owners, have expressed similar sentiments publicly over the last several months.
So, what do you think; is it possible to use Cinedigm, or similar companies in the space, as industry bellwethers? Let us know your thoughts in the comments section below.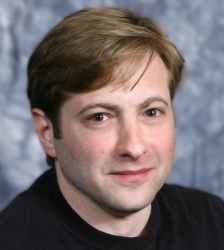 Latest posts by J. Sperling Reich
(see all)