At the outset of CinemaCon this past Monday Steve Perrin gave an interesting presentation titled "Harnessing The Power of the VPF". As the Chief Executive of Digital Funding Partnership (DFP) Perrin is in a position to know a thing or two about virtual print fees. He'll have some help in this department now that DFP has entered into an agreement with XDC for the deployment of digital cinema in theatres throughout the United Kingdom.
The Cinema Exhibitors' Association created DFP in 2009 to help small and mid-sized theatre owners in the UK secure funding for digital cinema conversions. The group is a legal entity consisting of approximately 400 screens at 130 mainstream and specialized cinemas operated by more than 100 theatre owners.
Perrin spent more than a year studying the country's booking patterns, box office receipts and endless market data in an attempt to determine whether VPF deals would work for independent cinemas in the UK. In doing so he confirmed that VPFs work best for large theatre circuits which play mostly mainstream content. Smaller cinemas showing less mainstream content at varying turn rates are not as attractive to local or international distributors, making it difficult, if not impossible, for theatre owners to gain access to VPF deals.
DFP's solution combines independent and smaller cinemas into a strategic group whose average turn rate (digital releases per year) is high enough to garner VPF deals comparable to those offered to larger circuits. It also helps interest third-party integrators.
The organization's model is based on sharing the turn rate across all of DFP's participating theatres. Integrators will finance upwards of 75% of the rollout, with exhibitors contributing the remaining 25% of the bill. Based on average turn rates, the cost of digital cinema equipment should be recouped in about 8 years. DFP will not be receiving any government subsidies for their rollout, which allows for theatre owners in the group to maintain their autonomy in regards to content programming. While this model will work in the UK, Perrin is uncertain whether it can be exported to other territories or countries.
When speaking to CinemaCon attendees, Perrin reported that DFP's financing is in place and that the group's 12 to 18 month rollout should begin in the second quarter of this year. By the end of the conference it was revealed XDC had been selected as the third-party integrator tasked with implementing the rollout. In the press release announcing the agreement, Perrin stated:
"XDC offered us an extremely competitive VPF financing solution and were very receptive to the individual needs of our members, offering them the widest possible choice of systems and complete freedom of choice of local integrator. Now the priority is to start the deployment as soon as possible, and we have agreed an aggressive schedule of 100 systems in the first 6 months."
Besides providing d-cinema expertise and the VPF, XDC will deploy a content delivery network enabling distributors to deliver films and live content to each cinema. The company will support and monitor DFP's digital cinema installations through their network operations centre.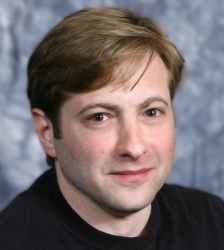 Latest posts by J. Sperling Reich
(see all)