[/caption]
Nine days into his new position as Chairman and CEO of the Motion Picture Association of America, Senator Christopher Dodd showed up at CinemaCon yesterday to address more than 2,000 delegates from the exhibition and distribution industries in what he called "the first performance of this new chapter in my life". As expected, Dodd's speech focused on piracy and the increased expansion of Hollywood films in the global marketplace.
Before getting into the meat of his speech, Dodd tried to defuse the tension developing between exhibitors and distributors over the studio's premium video-on-demand offerings. "Our films are still made to be shown on big screens in dark theatres filled with people," said Dodd, speaking directly to exhibitors. "As the new CEO and Chairman of the MPAA, I passionately believe there remains no better way to see a movie than in theatre, and no more important relationship for our studios to maintain than the the one we have with you."
Dodd went on to discuss a subject matter that continuously came during his initial conversations with studio heads; piracy. Calling it the single biggest threat the industry faces, Dodd avoided using the label for what he believes too many people see as a victimless crime. Instead he replaced the word piracy with the phrase "movie theft".
The politician in Dodd came out as he stood before the crowd proclaiming, "It is critical that we aggressively educate people to understand that movie theft is not just a Hollywood problem. It is an American problem." He went on to talk about the 2.5 million, mostly middle class, people who work in the film industry earning USD $140 billion in annual wages, all of whom are hurt by movie piracy.
Next on Dodd's agenda was how to build a larger international market for Hollywood movies. He claimed that the film business is the only large American industry maintaining a positive balance of trade with every country they do business with. But modern times call for modern business practices. "The economics of our industry depends on the success of our films in all markets, not just our own," Dodd explained. "A larger audience overseas means more resources available for producing films here in America."
Specifically, Dodd was referring to China, where the exhibition industry is undergoing rapid growth. Thanks to a law that allows only 20 non-Chinese films to be imported each year, the Senator believes his member studios are "excluded from a market that presents huge untapped potential."
At a press conference after his speech, Dodd revealed that he will be visiting China soon and has asked to see some of the country's production facilities. His purpose is to find common issues that can help spur conversations with the Chinese government. "They're getting into the business," said Dodd of China's increased film production. "They're going to have intellectual property they're going to want to protect. All of a sudden when you've got property you want to protect you're willingness to engage in these kinds of things increases. If you're not protecting your property, you don't care."
To tackle these two issues Dodd said he will rely on the power of education. He implored exhibitors to reach out to members of government to show them how important their businesses are to the larger community. "If you become the educator, you will leave a lasting and indelible impression on those who will make decisions about your future," he said.
When speaking to reporters, Dodd said he would be leading the charge to educate the world about the film industry. "This business does a remarkable job on marketing its product. I say respectively, it hasn't done a great job of marketing itself, in terms of what the public thinks of it as a creative, innovative, cutting edge industry that makes a difference," Dodd stated. "I think we have a responsibility to inform decision makers about what's at stake in all of this. It isn't about the marquee actors and actresses or the executives, with all due respect. It's about literally millions of people in this country whose livelihood depends every day on the stability and success of this industry and the job of this association [MPAA] is to advance that and to educate people about it."
First, Dodd plans on educating himself. One of the main criticism over Dodd's selection to the MPAA post was his lack of industry experience. However, he seems to have wasted no time in reading up on the subject, starting with the industry's early years. The senator began his speech by recounting the premiere of "The Squaw Man", the first screening of a feature film, which took place inside a horse barn in 1914. He ended his remarks by returning to the story, hoping future generations will look back on this time to see that distributors and exhibitors, "stood together, attacking our challenges with the creativity and courage that have defined the larger-than-life story of American film from its humbe beginnings at Stern's stable a century ago."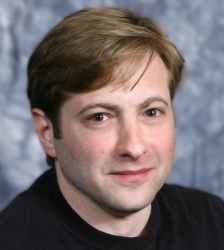 Latest posts by J. Sperling Reich
(see all)