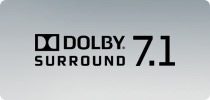 Dolby is using CinemaCon to announce a slate of new titles that will be released with Dolby Surround 7.1 audio.
Most of the films are highly anticipated summer tentpole releases and include Walt Disney Studios "Pirates of the Carribbean: On Stranger Tides", DreamWorks Animation's "Kung Fu Panda 2", Disney/Pixar's "Cars 2" and Paramount Pictures' "Transformers: Dark Of The Moon". Dolby also landed the first Indian film to feature their enhanced audio offering; Ramesh Sippy Entertainment's "Dum Maaro Dum" will be released in April with Dolby Surround 7.1.
Since introducing the product to exhibitors in June of 2010, more than 1,300 Dolby Surround 7.1 installations have been completed. Dolby now says it is one of the "fastest adopted cinema audio formats" in the company's history.
Of course, what makes the enhanced audio offering possible are the 16 audio tracks, or channels, within digital cinema packages (DCPs). Including additional audio tracks in digital releases seems like a no brainer, however exhibitors still have to be equipped to playback the extra channels. That means having wiring in place for left rear and right rear surround channels, not to mention an audio processor that can route the audio to the proper speakers.
It has been argued by industry techies that distributors could include two additional channels in a DCP since the DCI spec calls for uncompressed audio. True, there isn't necessarily a proprietary Dolby technology (that I know of) used to create 7.1 surround sound. On the other hand, Dolby has been aggressive in working with studios to mix their films properly for 7.1 surround and has supported exhibitors installing the necessary technology in their auditoriums.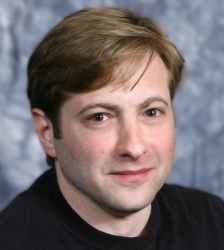 Latest posts by J. Sperling Reich
(see all)