Odeon & UCI Cinemas Group took another step forward in their digital cinema rollout this week by announcing their selection of Unique Digital's software suite to help them manage digital content and equipment in converted theatres.
With 1,802 screens spread across 202 venues in seven countries, Odeon is Europe's largest cinema circuit. They are so large in fact, that Odeon struck their own virtual print fee (VPF) agreements with Hollywood studios. Rather than rely on a deployment entity such as Arts Alliance Media or XDC, Odeon is handling the rollout all on their own.
However, it wouldn't make much sense for Odeon to build their own digital cinema management software. That's where Unique Digital comes in. [Full Disclosure: I have ongoing business dealings with Unique]. Odeon has selected to deploy Unique's Rosetta Bridge, a theatre management system (TMS) and Cinema Accord, a back office system focused on managing digital content, keys and VPF agreements.
Based in London, and with offices in Dublin, Ireland and Bergen, Norway, Unique is one of Europe's leading providers of software and network solutions that give motion picture exhibitors the ability to manage and support their cinema operations, including all content and equipment. In February, Unique was selected by Norway's Film & Kino to help convert 90% of the country's movie screens to digital.
Odeon will use Rosetta Bridge TMS to manage both d-cinema and advertising content in each of their sites. Because the application is server and projector agnostic, it will also allow theatre managers to monitor and control digital cinema equipment within a complex. Cinema Accord, on the other hand, is designed to centrally manage remote digital cinema installations. The software, which has already been integrated with a number of box office and enterprise systems, will allow Odeon to monitor and operate TMS instances in each of their cinemas.
The announcement is significant to both companies for a number of reasons. It means that Odeon continues to move forward on their GBP £70 million (EUR €82.71 million or USD $109.3 million) digital conversion which is due to be complete in 2012. By June of this year the theatre chain had already rolled out 490 screens, more than any other exhibitor in Europe. And when circuit as large as Odeon goes completely digital it should help sway (or in some cases force) other exhibitors to roll out the technology.
For Unique the agreement helps put a stamp of approval on their software solutions. What's more, Odeon is widely known for conducting rigorous due diligence and technology evaluations, as Roger Harris, the company's COO, alluded to in the press release:
"Odeon made a full evaluation of the complete range of hardware and software solutions available, and in the end we were impressed by the level of experience and technical ability offered by Unique Digital".
As a sign that Unique can compete in the international marketplace with solid products, the deal is not unlike the one AAM struck with Hoyts this past August, which has the Australian circuit rolling out a TMS developed by the British deployment entity.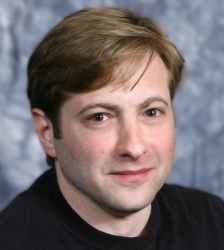 Latest posts by J. Sperling Reich
(see all)