How important is 3D to the entertainment industry or is it just another fad? It's a question that up until the release of "Avatar" was asked at every trade show and industry conference. But if anyone is still questioning the future of 3D in Hollywood, Thursday's announcement that Digital Domain has acquired In-Three should help them overcome their doubts.
Digital Domain is the visual effects giant originally founded in 1993 by Industrial Light and Magic veteran Scott Ross, filmmaker James Cameron special effects guru Stan Winston. The company was immediately successful in proving a worthy competitor to ILM, who dominated the special effects market at the time. It didn't hurt that some of their projects went on to win numerous awards, including "Titanic" which earned an Academy Award for visual effects. Based in Venice, California, Digital Domain has worked on dozens of films not to mention countless commercials and music videos. They recently completed work on Disney's "Tron:Legacy" due out in December.
In-Three, on the other hand, has focused its attention on developing a patented process for turning 2D versions of movies into high quality 3D films. Since 1999 the company has perfected a process they've dubbed Dimensionalization which allows filmmakers and content owners to efficiently convert 2D footage into stereoscopic images. Their most recent work can be seen in Tim Burton's adaptation of "Alice In Wonderland".
Now, the two companies have reached an agreement to join forces with Digital Domain acquiring In-Three. Technically, the stereo studio is being acquired by Digital Domain Holdings, the parent company of Digital Domain, which was sold in 2006 to an investment firm that includes the likes of blockbuster-maker Michael Bay. The holdings company recently completed a production studio in Port St. Lucie, Florida to augment their facilities in Venice and Vancouver, Canada. Based on a press release statement from John Textor, the CEO of Digital Domain Holdings, it looks as if the plan is to move some of In-Three's stereoscopic work to the new studio:
"This partnership adds large scale production to In-Three's world class technology, while creating new jobs in the state of Florida."
The acquisition seems to make a lot of sense for both parties. Digital Domain is well known for its top notch CGI work on some of Hollywood's biggest blockbusters, but visual effects market has become competitively fierce over the past decade. With more studio productions looking to release films in 3D, the firm needs to ramp up their stereoscopic capabilities sooner rather than later.
Meanwhile, In-Three has built a solid reputation as being the premiere company for quality 3D conversations. But with the number of 3D releases outstripping capacity, In-Three have needed more resources to scale faster. This same thinking was true in December of last year when In-Three announced a strategic alliance with Reliance Mediaworks. That partnership dissolved earlier this year.
Under one roof, Digital Domain and In-Three can offer the entertainment industry one stop shopping for all their high-end visual effects needs.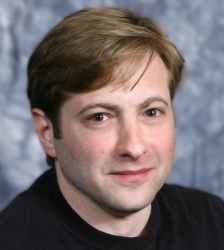 Latest posts by J. Sperling Reich
(see all)