[youtube width="560″ height="340″]http://www.youtube.com/watch?v=HbvI2n_1Pb0[/youtube]
After turning the New York Metropolitan Opera into a poster child for alternative content over the past five years, NCM Fathom is hoping to have the same success with the Los Angeles Philharmonic. Starting in January of next year Fathom will broadcast three L.A. Phil performances to upwards of 450 theatres throughout North America.
Each concert will be broadcast on Sunday afternoons when attendance at many cinemas is presumably lower than it is on Friday and Saturday evenings. It should be noted however, that the 2:00 pm start time on the west coast may actually eat into primetime showings on the east coast where it is three hours earlier later.
The first concert is set for January 9, 2011 and will feature compositions by John Adams and Leonard Bernstein, as well as Beethoven's Symphony No. 7. Selections from Tchaikovsky's Shakespearean work will be presented on March 13, 2011 with the final concert on June 5, 2011 highlighting Brahms' Symphony No. 4 and Double Concerto. Each program will be conducted by the L.A. Phil's Music Director Gustavo Dudamel.
Dudamel is the 29-year-old Venezuelan conducting prodigy is often hailed as a rock star of sorts in the classical music world. His image has been plastered around Los Angeles ever since he took over as the L.A. Phil's music director in September of 2009. No doubt it is Dudamel's charismatic and energetic presence was a factor in the L.A. Phil's decision to broadcast the concerts.
In fact Deborah Borda, President and Chief Executive of the Los Angeles Philharmonic said as much when interviewed by the New York Times:
"We have some unique assets: Gustavo Dudamel, the iconic Walt Disney Concert Hall, a wonderful orchestra and a vision about programming. You put that together, and we felt it was the right time."
No wonder the title for the series features all three key "assets" – LA Phil Live with Gustavo Dudamel from Walt Disney Concert Hall. Not sure if audiences sitting in movie theatres hundreds of miles away willthr view the architecturally unique Walt Disney Concert Hall as one of the attractions, but they are will definitely get their fill of Dudamel. Besides conducting the Philharmonic during each performance, the maestro will also participate in Backstage Pass, which will feature behind-the-scenes interviews, rehearsals footage and a post-concert question and answer session with Dudamel.
The L.A. Phil, which hopes to break even on the program, is not the first big city orchestra to beam their concerts into cinemas. The Philadelphia Orchestra began doing so this year and the Berlin Philharmonic experimented with an opening-night program. This has led to what the New York Times has dubbed "the HD-ification of the arts", which they claim is affecting everything from programming decisions to set design:
While the HD phenomenon has brought performances to millions of people who would not otherwise see them, it also raises major questions. How will it reshape the way shows are cast, directed and designed? Will the photogenic gain the upper hand? Will musicians start acting for the camera? Will stage direction be shaped for close-ups instead of for the view from the balcony? What effect will it have on attendance at local orchestras, theater companies and operas? In a cultural world in which even the use of a microphone creates shock waves, how will the new onslaught of electronic sound change people's aesthetic expectations?
Though new technology is allowing arts institutions to reach a broader audience in a modern fashion, the Times points out it has also affected the very performances such cinema programs are meant to capture:
Already at the Met, consideration is given to how sets and costumes will look on screen. Singers at such broadcasts say they are acutely aware of close-ups. Some critics have questioned whether smaller voices will gain favor.
This doesn't even take into account the fact that many orchestras have to lower ticket prices for performances which are broadcast because cameras intermittently obstructing patrons views. For theatre owners, on the other hand, the opportunity to provide premium content during off-peak hours is actually an opportunity to increase revenues. The average ticket price of USD $20 is higher than they would be charging for movie tickets at that time of day.
Tickets for the L.A. Phil Live program can presently be purchased through NCM Fathom, Cineplex Entertainment, and at most theatres scheduled to screen the concerts.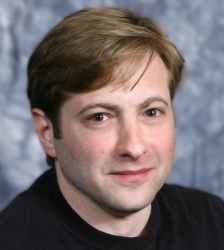 Latest posts by J. Sperling Reich
(see all)