Ballantyne Strong, Inc., a leading cinema equipment vendor and service provider, has been keeping their public relations staff busy this week with two important announcements.
On Thursday the Omaha, Nebraska based company released their record breaking earnings for the third quarter of 2010. If you were looking for a sign that the digital cinema rollout was truly underway, then Strong's financial statement could serve as exhibit A.
The company's net revenue for the quarter ending September 30th of this year was USD $32.9 million, a 99 percent increase in sales over the same quarter in 2009. Strong's net earnings jumped from USD $500,000 (USD $0.04 per share) a year ago to USD $2.3 million (USD $0.16), making it the second consecutive record quarter for the vendor.
One of the biggest contributors to Strong's increased earnings was the sale of digital cinema equipment, which leapt 291 percent to USD $20.2 million. Meanwhile, exhibitors scooped up USD $5 million worth of cinema screens, improving sales by 77 percent. Silver screens needed for certain 3D systems were the biggest sellers. And, with all that d-cinema equipment rolling out the door, someone had to actually install it in theatres. Strong made USD $2.2 million providing cinema services, an increase of 148 percent.
After all the bills were paid Strong's profits for the quarter were USD $6.5 million, which tops last year's third quarter take of USD $3.6 million. What's interesting however is that the company's profit margin actually declined from 21.5 percent of revenue to 19.6 percent. This means the retail cost of digital cinema equipment is declining, slowly eating away at Strong's markup as it inches closer to wholesale prices.
Evidence of this can also be seen in Strong's net revenue for the first three quarters of 2010. Sales grew more than 70 percent to USD $91 million and so far this year the company has walked off with gross profits of USD $16.7 million. However, that's an 18.4 percent margin, whereas during the first three quarters of 2009 Strong's gross profit was USD $11.2 million with a 21 percent margin. The company may be selling a lot more digital cinema equipment this year, but is doing so at a slightly lower price.
Even so, in these economically challenged times, which chief executive officer wouldn't want to jump on an earnings call to brag about increased revenue and profits. That might be why Gary L. Cavey signed on to Ballentyne Strong as their new CEO and president, an announcement made earlier this week.
After a search that lasted more than a year, Cavey was the candidate chosen to take over for John Wilmers, who retired as Strong's President and CEO this past September. Wilmers will continue to work with Strong until the end of 2011 in an effort to transition Cavey into the job.
Cavey comes to Ballantyne Strong from Midland Radio Corporation, a wireless communications manufacturer where he was chief operating officer. In the press release announcing Strong's third quarter earnings he stated:
"This is a very exciting time to join Ballantyne… The digital trend is enabling strong growth in digital projector systems, cinema screens and digital cinema services. Through the first nine months of this year, Ballantyne sold 931 digital projection systems, generated $13.0 million from cinema screen sales and installed approximately 1,200 digital projection systems."
The long-term conundrum Cavey will face is that the digital trend he refers to will plateau in roughly four or five years, (maybe sooner), before it begins to decline. As more multiplexes convert to digital cinema, demand for the digital equipment making up the bulk of Strong's earnings will undoubtedly drop off. The opening of a network operations center in early October is Strong's way of increasing their cinema service product offerings. The move makes perfect sense for those theatre owners financing their own installations who may need 24/7 remote system monitoring and support. At the same time, it gives Strong a recurring source of revenue to fall back on as equipment sales level off.
Cavey may already be getting a taste for how difficult life can be working in digital cinema – on the day of Strong's positive earnings announcement their stock price closed down 4.33 percent at 8.40.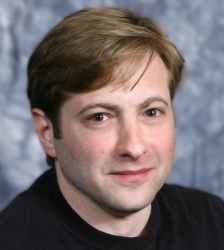 Latest posts by J. Sperling Reich
(see all)