Despite much of the world suffering from economic recession Cineworld seems to be having a banner year. Yesterday the United Kingdom's second largest theatre chain reported that total revenues were up 8.5 percent since the beginning of the year. Cineworld's success is spurred on by 8.3 percent year-over-year growth in box office since June.
Cineworld's share of the U.K. box office has crept up to 24.5 percent to date, which is an increase over last year's 23.8 percent. The company credits Hollywood blockbusters, specifically those in 3D, as being the cause for higher admissions and 1.5 percent in retail revenue. Specifically, Cineworld cited summer hits such as "Shrek Forever After" and "Toy Story 3", both in 3D, as well as "Twilight: Eclipse" as being particularly profitable for them.
The third installment of the "Toy Story" franchise has earned GBP £70 million (EUR €80.1 million or USD $110.5 million) in the U.K. making it the territories top film of the year. For Cineworld, this not only means increased box office from higher ticket prices, but also revenue from selling 3D glasses. In fact, the company's "other income" from the sale of glasses, booking fees and renting theatre space rose 43.8 percent when compared with last year's figures.
With 3D helping drive box office it's no wonder Cineworld is on schedule in a three year rollout of digital cinema in their 77 venues. In fact, they plan on converting even more screens in the next four months:
Our ongoing investment in digital continues with the next stage of our programme to install a further 150 digital projectors by the end of January 2011. Once completed over 50 percent of our 801 screens will be digital, with the vast majority being 3D enabled, further extending our capability to offer more 3D and alternative content to our customers.
Another good sign for Cineworld is that on-screen advertising seems to be rebounding. Though advertising brings in only 3 percent of Cineworld's revenue, they are partners in Digital Cinema Media (DCM), a joint venture with Odeon Cinemas launched in 2008 to provide cinema advertising to both companies.
With titles such as "Tron Legacy" and "Harry Potter and the Deathly Hallows: Part 1" yet to be released, Cineworld is adjusting its year-end revenue forecast upwards to GBP £341 million (EUR €390 million or USD $538 million). This should leave them with a tidy profit of GBP £35 million (EUR €40 million or USD $55 million). This is in line with what the market had predicted.
Shares of Cineworld on the London Stock Exchange are up 37 percent since the start of the year.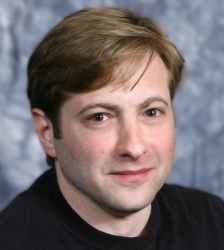 Latest posts by J. Sperling Reich
(see all)