Last week Hoyts Cinemas announced that it had reached an agreement for an undisclosed sum to purchase privately owned Australian Multiplex Cinemas (AMC). Based in Sydney, Hoyts presently operates 50 cinemas with 406 screens throughout Australia and New Zealand. After taking over the five multiplexes owned by AMC they will have a total of 448 screens which will account for roughly 25 percent of the AUD $1 billion box office in Australia.
Three of the five venues Hoyts will be picking up are located in Queensland, specifically Redcliffe, Stafford and Sunnybank. The other two are in Tweed Heads, New South Wales and Frankston, Victoria. This means Hoyts will now operate multiplexes in every Australian state, as Delfin Fernandez, the company's Chief Executive Officer, pointed out in his press release statement:
"We are thrilled to build a truly national footprint of Hoyts cinemas by integrating these great assets into our network. We are particularly excited to continue the full digitisation of the AMC circuit in the first half of 2011, bringing Queenslanders greater opportunities to enjoy cutting-edge 3D technology and experience new content such as live sporting and music events."
This isn't the first time Hoyts has courted AMC. In October of 2008 Hoyts announced a bid to takeover AMC, which never came to fruition. Though this new deal requires regulatory approval, both circuits expect the sale to be completed sometime next month.
Hoyts is owned by Pacific Equity Partners, an investment group which purchased the theatre chain in December 2007 for AUD $440 million and AUD $140 million in debt from James Packer's Publishing and Broadcasting Limted and West Australian Newspapers. The acquisition of AMC will surely serve to fan the rumors that the company is looking to sell the circuit. PEP's executive Chairman denied such activity in several media outlets after the purchase was made public:
"It's a business as usual acquisition. We have been talking to AMC for 2½ years. The timing is unrelated to anything else that is going on."
And what else is going on? It's no secret that PEP had to call off a plan to take Hoyt's public earlier this year when financial markets seemed less than amenable to new floats. Kirk has said that PEP may try for a Hoyt's IPO when the timing is more appropriate, or alternatively conduct a trade sale, possibly to another private equity firm.
This should not be a shock to anyone. PEP, like any equity or venture capital group, will eventually want to cash in on the investment they have made in Hoyts, much as they would with any company or asset they have invested in. That is, presumably, why PEP's own investors placed their trust in Kirk and his team in the first place.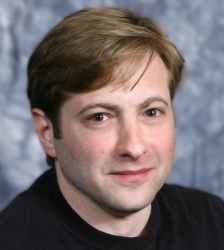 Latest posts by J. Sperling Reich
(see all)