[/caption]
Last Thursday Digital Cinema Implementation Partners (DCIP) announced that Travis Reid, their CEO, had resigned. That same day on-screen advertising giant Screenvision announced that Shamrock Capital Advisors, a private equity fund founded by the late Roy Disney, had finalized the $160 million purchase of the company and had appointed Reid as its new CEO.
At ShowEast, which was just wrapping up at the time, many industry folks I spoke with were surprised to hear the news, though looking at it objectively, the move is somewhat inevitable.
Reid has had a long career in motion picture exhibition that includes his stint as the President and CEO of Loews Cineplex for which he worked from 1991 until 2005 when the chain was acquired by AMC Entertainment. In 2007 he joined DCIP, the deployment entity formed and owned by North America's largest exhibitors; AMC, Regal Entertainment and Cinemark. Reid has also sat on the boards of Cineplex Galaxy, Yelmo and Fandango among others. As Shamrock's Managing Director Steve Royer said in Screenvision's press release:
"Travis has an over thirty-year history in the exhibition space having operated chains and most recently, pioneering the digital revolution for the cinema exhibition industry. He was our ideal candidate."
Reid led DCIP through a challenging period in its formation and development. Not only did he successfully oversee the companies protracted negotiations with major studios for virtual print fees (VPFs), but just as it seemed digital cinema was taking off, the financial meltdown caused funding for rollouts to dry up for more than a year. Reid and DCIP persevered and in March of this year he secured $660 million in funding from a consortium of banks.
In DCIP's press release announcing the leadership change Gerry Lopez, CEO and President of AMC Entertainment, highlighted Reid's achievements at DCIP:
"Travis has done an outstanding job in guiding the formation of DCIP, including the negotiation of studio and vendor agreements, securing financing and managing the initial deployment of DCIP's digital projection systems,"
With financing in place, VPF deals completed and the digital rollout reportedly ahead of schedule, there may be little left to do at DCIP for an executive of Reid's caliber and stature. As a deployment entity DCIP is unlikely to grow beyond the the three exhibitors it already services. As well, once their VPFs reach the end of their terms DCIP's responsibility of administrating them will no longer be needed. By then, each of the three circuits will probably have moved their digital cinema operations and support in-house, leaving little need for a company such as DCIP to exist.
So with DCIP on solid footing, Reid has logically chosen to move on to Screenvision, a company with growth potential. Screevision already has 150 exhibitor partners in its network and screens ads from more than 4,000 advertisers across 15,000 screens throughout the U.S. Shamrock purchased a 50 percent stake in Screenvision from ITV, the British broadcasting company. This leaves Shamrock with 61.2 percent of Screenvision, while Technicolor controls 18.8 percent and Carmike Cinemas holds 20 percent of the company with which it recently closed a 30-year exclusive deal.
Some high level industry executives I spoke with were curious why Reid wasn't prevented from moving to Screenvision due to non-compete clauses in his contracts with either DCIP or AMC. Those companies worked very closely with National CineMedia, a direct competitor of Screenvision, and Reid may have intimate knowledge about the operations of his new chief rival.
NCM is in the process of upgrading its digital advertising network, whereas Reid will have to help Screenvision complete their switchover to digital, something he seems to be well aware of according to a statement he made to Mediaweek:
"We need to make sure our network capitalizes on the conversion to digital. I don't need to walk in with a list of items, just work with the current management team. Growth has been well managed. We have more than 40 percent of the market and that's good for any business."
Meanwhile, DCIP and it's board of directors is left to search for a new CEO, a process which as already begun. Rich Manzione, DCIP's Chief Operating Officer, has been put in charge of the business until a CEO has been hired. The company has already installed digital cinema equipment on more than 4,000 screens at 870 theatres nationwide and will eventually roll out the technology to upwards of 15,000 screens.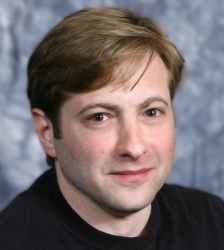 Latest posts by J. Sperling Reich
(see all)