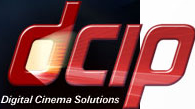 After industrywide speculation and concern over the absence of any news about virtual print fee (VPF) agreements being signed by Digital Cinema Implementation Partners (DCIP) the company finally announced their first deal which rumor has it is with Twentieth Century Fox. The news was reported by Reuters and has not yet been made official by DCIP, however the company's CEO, Travis Reid was quoted as saying:
"A party has signed a deal and we think it won't be long until we have multiple studios."
There are no details yet about the terms of the deal, nor any confirmation that it is with Fox, though during a conference call on Thursday Regal Entertainment's CEO confirmed that a VPF agreement had been reached with at least one studio:
"We can't disclose which studio, but we consider it to be a major milestone. It is always difficult in getting someone to be willing to be the first."
Paramount is also rumored to be close to announcing a deal with DCIP, as is Walt Disney Studios.
DCIP was formed by North America's three largest exhibitors – AMC Entertainment, Cinemark and Regal Entertainment – to manage and finance the rollout of digital cinema equipment and technology within each circuit. With 14,000 screens between them it is easy to see why the industry eagerly awaited news that the studios had come to some form of agreement with DCIP to subsidize the cost of installing digital cinema equipment. Due to the large size of the rollout, such a deal was viewed as a bellwether for the types of VPF deals other exhibitors would be able to get. Recent VPF deals announced by other integrators such as AccessIT in the United States and XDC in Europe did little quell everyone's anticipation over news from DCIP.
No doubt even DCIP was getting a little anxious over the lack of progress on their VPF agreements they were able to make public. The company was founded in February of 2007 by the three theater chains and had hoped to wrap up their negotiations with studios over VPFs by the end of last year. As almost anyone working in or following the industry now knows, the studios began playing hardball with integrators such as DCIP on the contractual terms of the VPF agreements, haggling over every last detail including usage fees for alternative content and the length of the deal. XDC's VPF with Hollywood studios is reportedly only USD $850 per film, per run.
And there's one main reason that the rollout of digital cinema has stalled at around 5,000 screens in North America (out of 37,000); rolling stock prints range from USD $1,200 to $1,500 so even with VPFs the the distributors save heaps of money, whereas exhibitors are forced to pay for expensive digital cinema equipment they claim won't save them any money or increase their revenue. That the standards for this equipment are still being determined by SMPTE and DCI hasn't helped matters either.
However, in 2009 Hollywood studios plan to release upwards of 11 movies in digital 3D which will require the equipment to be installed on a broader scale. Presently the number of screens equipped for digital 3D in North America hovers around 1,300, making it difficult to release two such films into the market at the same time. News of the DCIP deal may be a relief for a few studio executives have otherwise to struggle to find enough digital screens to place their 3D releases on. Studios have actually begun to push some of their 3D releases back into 2010 to make certain they will have enough screens to put them on.
The thinking within the industry is that once DCIP starts announcing VPF agreements the rollout of digital cinema should ramp up soon thereafter. Michael Lewis, chief executive of 3D systems provider RealD, told Reuters:
"When the DCIP deal drops, then digital cinema is really on its way."
Here's to hoping Mr. Lewis is also fortune teller.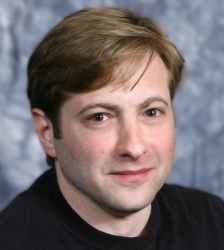 Latest posts by J. Sperling Reich
(see all)