Last week I mentioned that we would be running a series of posts featuring comments about last month's Cinema Expo conference from leading members of the industry.
Today we'll continue with Manel Carreras, Sales and Business Development Director at Ymagis, as well as Michael Karagosian of MKPE Consulting. Full disclosure: I used to work with Manel Carreras at DTS Digital Cinema and I presently work with Michael Karagosian on certain consulting projects.
First up is Mr. Carreras:
[/caption]
Although the trade show part of Cinema Expo International was much "smaller" with short hours, even shorter "effective" hours and wider corridors and more empty spaces than ever before, the high quality of attendees meant no time wasting, and this was good. We were busy during trade show hours and before and after these.
CEI is always a good opportunity to catch up with colleagues and check the pulse of the industry across Europe. This year the lack of important press releases during the show, was perhaps a reflection of the problems exhibitors experience with financing their systems and poor projector deliveries: one manufacturer didn't even have a unit at the show!
Technology wise I am not sure there was that much to excite anyone. I was disappointed, as expected, with the new 3D system. I guess its still a prototype. This show was full of promises and declarations of intentions, now we have to see these delivered.
I did not manage to attend any seminars and only half a projection, but I heard very good feedback from some of the exhibitors about the movies coming up.
Finally digitization is really happening (in Europe), going well beyond the first 3D installs and starting to incorporate d-cinema as a 35mm replacement.
The second half of this year will be very important to establish how long the process will take, and 2011 will (should) be a clear turning point where the weight of d-cinema will spread across EU markets.
There were rumors the exhibition will move (to Milan, this time) in 2011, this is not a new thing and it seems it may finally be time to move on and reinvent CEI, keeping on concentrating activities and even shorten the show. Apart from glorious sunshine, I am not sure the RAI in Amsterdam offers the best possible deal anymore.

Next up is Mr. Karagosian:
I'd say the show was getting back to it's mid-90's size. Overall, the most notable discussion at the show was how to creatively construct a rollout plan involving government financial support that might receive approval from the EU.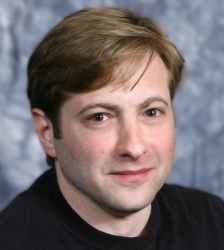 Latest posts by J. Sperling Reich
(see all)