Not being able to attend Cinema Expo last week was very disappointing since it is one of my favorite conferences each year. The annual trade show held in Amsterdam is always a great opportunity to catch up with exhibitors and distributors from all over the world, especially Europe.
Rather than try to cover Cinema Expo from a desk in Los Angeles, I turned to some of the leading players working in the space today, all of whom were in attendance at the show in Amsterdam. Over the next week I'll be posting their thoughts for everyone to read in comment on.
Today, we'll start with Howard Kiedaisch of Arts Alliance Media:
[/caption]
For AAM, this year's CinemaExpo marked a significant change in our business.
The tide started to change at Showest and was flowing in our direction at Cannes but it was Cinema Expo where we really felt the current, heavily pushing digital cinema. The added benefit of a robust cinema market (in no small part due to digital), helps drive the digital cinema conversion even faster.
It has become clear that every exhibitor of any size (50+ screens) will have found a solution to full digital rollout before the end of the year. Though in the past there were concerns about the technology, the business model or the financing, the latest (and really only remaining) issue on everyone's lips at Cinema Expo was the availability of machines. With the dramatic increase in demand, manufacturers are unable to deliver all the supply the market wants.
Fortunately, we ordered over 1,000 machines three months ago and have ample product for our customers' needs. The number of deals in the pipeline also took a huge leap forward at Cinema Expo causing us to order nearly 2,000 projectors for 2011 before the end of the show. After 5 years of hard labor, it's tremendously exciting to see an industry hit an inflection point and to be part of the transition. Clearly there are some exciting times ahead.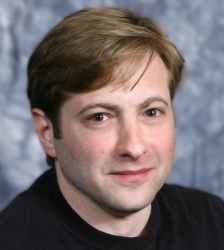 Latest posts by J. Sperling Reich
(see all)