[/caption]
Quick, tell me what is the southernmost location in the world where you can see a movie in digital 3D? Silly question I know, but it's thanks to Christie, the projector company, that I can even ask it.
The company sent out a press release yesterday announcing their digital cinema projectors had been chosen by The Packewaia Cinema (Cine Packewaia) in Ushuaia, Argentina, the southernmost city on earth. The city of 65,000 rose out of a former naval facility only ten years ago and is now the capital of Argentina's Tierra del Fuego province, otherwise known to English speakers as the "Land of Fire".
The Packewaia Cinema is run by Gama Producciones and appears to have only one screen, which is now not only equipped with a Christie projector, but also Dolby 3D.
The release was filled with gems such as this from Craig Sholder, Christie's vice president of Entertainment Solutions:
"It seems appropriate that 'the land of fire' has embraced the 'hottest' trend in the industry: 3D digital cinema."
Probably the most interesting information contained in the announcement was the unique way Xenon Cinema Technology had to install the projector. Not all films are released digitally in Argentina, in fact it can sometimes take weeks before a film print makes its way as far south as Packewaia, so the 35mm projector couldn't be completely abandoned.
Alex Mir of Xenon explained how they overcame the obstacle:
"The chief projectionist designed an elevator system that allowed them to lower the Christie projector out of the way for a 35mm screening; then raise it to its operating position for digital screenings."
Given Christie's role as the market leader in most of Latin America is this major news? Not really. But was it a really fun headline to write? You bet!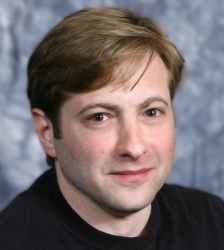 Latest posts by J. Sperling Reich
(see all)