In the past few weeks Ymagis, like their European counterpart Arts Alliance Media, has announced a number of new deals with exhibitors. What better time to review them all than on the eve of Cinema Expo, which begins tomorrow in Amsterdam.
For anyone who may need a brief refresher on who Ymagis is, they are a European digital cinema integrator and deployment entity of sorts. Based in Paris, France, they differentiate themselves from other European integrators by focusing on the management and administration of virtual print fees (VPF) being paid by distributors rather than on the financing and installation of digital cinema equipment.
This is not to say Ymagis doesn't arrange for financing and deploy d-cinema systems in theatres. They most certainly do. In fact, Ymagis arranged the financing for the deal they announced on May 11th with the French based theatre chain UGC. The announcement was really a formality since Ymagis began converting UGC's nearly 600 screens in March of this year. UGC operates 36 theatres in France, three in Belgium, four venues in Italy and another six in Spain. Attendance at UGC's theatres throughout Europe tops out at more than 40 million.
The deal is one of the more important ones Ymagis has landed, not only because its with one of France's largest theatre operators, but also because they arranged financing for the conversion through Banque Populaire Group, LCL-Crédit Agricole and Banque Palatine.
Reached via email, Ymagis chief executive officer and founder Jean Mizrahi detailed the unique way his company works with exhibitors:
"We have a flexible model. In some cases, exhibitors prefer to finance the equipment themselves. In other cases, they want us to take care of it. Right now among the 1400 screens we have signed throughout Europe, half of them have chosen to self finance, the second half we're financing. We receive the VPFs and though the exhibitors do not know how much we receive from the distributors, we redistribute the largest portion of this revenue directly to them.

Essentially our business is to negotiate with distributors a deal that will apply to all the exhibitors we deal with. We collect the VPFs each time a movie is exhibited digitally, and on the other hand have a liability to the exhibitors: we have variable revenues and fixed commitments. The risk is there (VPFs collected need to be consistently in excess of the commitments), but we believe that we have developed the right tools to manage it."
Let's examine what Mizrahi is saying here (or at least the way I understand it). Ymagis enters into agreements with exhibitors for a set amount of money each month for every converted screen. The exhibitor receives the agreed upon amount each month, whether Ymagis has collected a VPF or not. The company than collects a VPF from distributors for every title booked onto a digital screen. During months when the same film was held over on a screen all four weeks there might not be a VPF. Other months there might be two or more VPFs and Ymagis will come out ahead. Presumably Ymagis has run all the numbers for a given complex, knows the turnover rate on titles and has calculated that while some months they may owe the exhibitor more than they collect in VPFs, more often they will collect more in VPFs than they pay out.
With the UGC agreement Ymagis becomes the largest digital cinema deployment entity in France with upwards of 840 screens accounting for 25% of the countries box office.
On June 9th the company added Utopia Group, a theatre chain based in Luxembourg, to its growing list of exhibitors. Utopia operates theatres in Luxembourg, Belgium, France and the Netherlands. Ymagis should have the entire circuit converted by the end of 2011.
In the press release announcing the agreement, Nico Simon, Utopia's chief executive officer, highlighted Ymagis' methods of financing as a key reason for selecting them:
"We felt that the financial and operating model developed by Ymagis was best suited both to our own needs and those of the sector as a whole, being flexible and open to the wide variety of types of cinemas and distributors that exist."
An interesting side note; in 2006 Utopia entered into an agreement with XDC to convert 30 screens to digital, though it is unclear if any equipment was ever installed.
Meanwhile, late last week Ymagis announced an agreement with yet another exhibitor, Spain's OCine which operates 134 screens in 15 venues. The family run circuit is a member of the Àrea Catalana d'Exhibició Cinematagràfica (ACEC) which is comprised of more than 350 screens.
OCine was the first exhibitor in Spain to convert at least one screen in each of their multiplexes to digital. They plans to be completely digital by the end of 2012. Like Utopia, it was Ymagis' business model that won over OCine.
According to OCine's chief executive officer Esteve Agustí:
"The flexibility, service and support offered by Ymagis makes their proposal the best for our journey towards this new digital era."
So Ymagis goes into Cinema Expo this week with a lot of recent victories to be proud of. Manel Carreras, Sales and Business Development Director at Ymagis, may have summed up his companies recent success best, stating:
"Our achievements in less than three years are the result of a committed team with some of the best development and support engineers and a group of executives with a passion for this industry. We started this business with limited financial back up, but have been able to expand rapidly the range of our services and to build a company that will now consistently enjoy positive operating results.

To be the first 'facilitator' to invoice virtual print fees in Belgium, Luxemburg, Spain and Germany is a real achievement for Ymagis. The recent additions of circuits like UGC, Ocine and Utopolis together with a lot of independent exhibitors is a step forward that shows not only how much our model meets the requirements of a wide range of European exhibitors but also how truly international our company has become in such a short period of time. We are proud to have been selected by such high standing exhibitors to become their partners in the digital cinema transition."
No doubt they'll be meeting with plenty of other curious exhibitors while at Cinema Expo (Booth 347) who are interested in converting to digital. Who knows they may even have another announcement before the show ends.
These recent announcements, combined with those made by Arts Alliance, show serious progress in the European markets march towards digital cinema.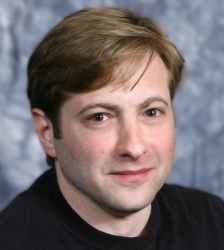 Latest posts by J. Sperling Reich
(see all)