With the start of Cinema Expo International only a week away Arts Alliance Media wasted no time in throwing down the gauntlet for major announcements at this year's event. Earlier today AAM, one of Europe's leading digital cinema deployment entities, made public two important deals they have undoubtedly been working on for some time.
The first bit of news was that AAM has entered into an agreement with Cineworld Cinemas, the second largest movie theatre chain in Europe, to convert 100% of their circuit to digital. That's 790 screens at 77 venues throughout the United Kingdom and Ireland. And the kicker is Cineworld will finance the entire digital cinema conversion with their own cash and financing with a schedule that will see the project completed in the next three years.
That news alone would have been worth its own press release, but on top of that AAM announce they had closed on EUR €50 million (USD $61 million) in financing with Sankaty Advisors. AAM will use the money to fund the digitization of 1,000 screens for exhibitors they've previously entered into agreements with. AAM already has 700 screens deployed with an additional 2,300 in the pipeline.
So let's take a step back and examine each of these announcements in more detail starting with Cineworld.
The circuit has already spent GBP £10 million (USD $14.7 million) outfitting 33% of their cinemas with d-cinema and digital 3D equipment. Converting the rest of the chain will cost an additional GBP £30 million (USD $44.2 million). Cineworld will recoup most of this money from distributors who show content on digital cinema systems that fall under AAM's virtual print fee (VPF) agreements.
In case you were wondering (or had forgotten), AAM presently has VPF agreements with Disney, Fox, Paramount, Sony and Universal covering 7,500 screens throughout Europe.
The press release mentioned that Cineworld is the first UK exhibitor to commit to a timetable for a circuit-wide conversion, though it should be pointed out that most VPF deals issued by Hollywood studios require 100% deployment to be completed in three years once it commences. Cineworld will rely on AAM to maintain the d-cinema kit as well deal with all the administration inherent in VPF agreements.
This also means AAM will have an additional 77 cinemas using their theatre and library management systems. In addition, AAM will be able to deliver content, including live events, to all Cineworld sites thanks to a partnership with Arqiva Satellite & Media.
Reached via email AAM chief executive officer Howard Kiedaisch said of the announcement:
"The size and credibility of Cineworld not only provides a nice revenue stream for AAM for years to come but also shows that powerful cinema operators can benefit from the support of AAM's solution. We are demonstrating that we offer both an exhibitor finance model for those exhibitors with cash or financing available as well as our own financing solution with Sankaty and our other banking relationships for customers interested in that model.

It is crystal clear that the industry is moving forward and the conversion will only increase in speed. It has now become obvious that digital is no longer the future of the cinema business but right here, right now."
If that's the case, then AAM will need some way to pay for all the d-cinema equipment they're going to be contracted to rollout. That's where the deal with Sankaty for that EUR €50 million will come in handy. If there was ever a sign that the credit crunch which stalled digital cinema over the past two years may be letting up, this may be it.
Patrick Foley, AAM's chief financial officer, probably summed the importance of the financing arrangement up best in his press releases quote:
"The announcement of this deal is a huge vote of confidence in Arts Alliance Media and the whole European digital cinema industry. As part of this agreement, we will create a very solid but expandable financial structure that will allow us to significantly scale up our capital raise over time. We are confident this financing will allow us to continue leading the industry in Europe by adding more cinemas to our network."
Though no specifics were given as to the structure of the capital, don't overlook some of the key verbiage in that statement which was surely selected quite carefully, specifically the "solid but expandable financial structure".
Kiedaisch was similarly optimistic about the financing, again via email:
These announcements only represent the beginning for AAM as we have numerous other discussions currently underway as any exhibitor looking for a sound and profitable future is currently moving to make their digital plans a reality. We have an allocation of VPF's, a pipeline of equipment and funding available. However, the market is getting more and more crowded and I urge exhibitors to move quickly and decisively if they want to reap the benefits in the near to mid term.
And if there was ever a way to gauge the importance of a digital cinema announcement then there are few better measures than running across a quote from Julian Levin in the press release. Commenting on the deals the EVP of Digital Exhibition and Non-Theatrical Sales and Distribution at Twentieth Century Fox stated:
"AAM's deals with Sankaty and Cineworld represent two major steps forward in the digital transition in Europe."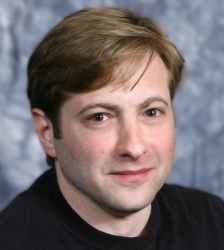 Latest posts by J. Sperling Reich
(see all)