[/caption]
It's been a busy week for Christie. The company's CP2220 was the first series 2 digital cinema projector to pass the Compliance Test Plan (CTP) put in place by Digital Cinema Initiatives (DCI) to gauge whether equipment meets their published specification. As well, they announced the opening of a new manufacturing facility in Shenzhen, China.
While many d-cinema equipment manufacturers claim their products are DCI compliant, it wasn't until October of 2007 that a testing process was made public and testing entities were selected. Christie can now officially say the CP2220 is DCI compliant, having fully passed all tests that make up the CTP, including procedural and design reviews. Because Sony says the SRXR320 is compliant on their website I'm not sure if it's the first digital cinema projector to pass the CTP, or just the first series 2 projector to pass it.
In the press release announcing the test results, John Hurst of CineCert, one of DCI's icensed testing entities, said:
"We are very pleased to confirm that the Christie CP2220, featuring Texas Instruments' Series 2 DLP Cinema technology, has passed all the requirements of the CTP."
Passing the CTP is a huge milestone for a d-cinema technology vendor as it is the only way for equipment to become DCI compliant. Hollywood studios require all equipment playing their content to be DCI compliant. In making sure a piece of equipment meets all of the DCI specifications, one of the CTP's main goals is to verify a device's interoperability and content security features.
Commenting on the importance of the announcement, Brian Claypool, Senior Product Manager of Entertainment Solutions at Christie, said:
"Now that CineCert has confirmed the Christie CP2220 meets the CTP's requirements, exhibitors have another level of assurance about our commitment to providing them with industry-leading products and services."
The CP2220 is part of Christie's Solaria Series which are capable of being upgraded to 4K. According to the company, this upgrade can be done in as little as 15 minutes. The projector can throw 22,000 lumens with a 3kW lamp onto a screen as large as 15 feet (16.8 meters). As Hurst mentioned, the CP2220 uses a 1.2″ 2K DLP Cinema chip made by Texas Instruments. To upgrade to 4K this chip would be swapped out for one that was 1.38″.
The news that a series 2 digital cinema projector passed the CTP does not come entirely as a surprise. There have been a number of murmurings at industry events that one if not more of the projector manufacturers were close to successfully completing the CTP. Of course, there has also been talk, especially among exhibitors, that it is difficult to actually take delivery of a series 2 DLP projector. There have been complaints circulating for some time that its taking projector manufacturers months to fill orders.
Though have no fear. Christie has found a way to solve this problem. They have opened a new manufacturing plant in Shenzhen, China which will produce Solaria projectors such as the CP2220, CP2210 and the CP2230. The facility will focus on inventory mostly for the Asia Pac-Rim, with the first products rolling off the assembly line as early as July. This will add to Christie's manufacturing capacity which has been carried mostly by their North American facility.
It's not hard to see why Christie chose Shenzhen. It's one of China's largest cities (third largest actually) and is primarily known for industrial manufacturing and a population filled with millions (literally) of skilled workers. It's also next door to the port city of Hong Kong which will make it easy to ship all those projectors to their final destinations.
Oh, and did I mention it's in China? As Ihor Stech, Vice President of Operations at Christie, pointed out in the press release, sourcing parts and avoiding tariffs were key reason's for opening the new facility:
"It is the ideal location because much of our raw materials come from the Asian region, so we can more efficiently convert them to final product. With the initial projectors feed the markets in Asia, we will also save on import duties."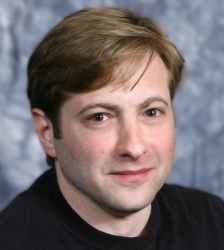 Latest posts by J. Sperling Reich
(see all)