[youtube width="640″ height="385″]http://www.youtube.com/watch?v=KUrhJB0_j5Q[/youtube]
If you're into heavy metal music then you'll be happy to hear that some of the world's biggest head banging bands will be playing live at a theatre near you. On Tuesday, June 22nd, Metallica, Slayer, Megadeth and Anthrax, otherwise known as the Big Four of heavy metal music, will be sharing the stage at the Sonisphere Festival in Sofia, Bulgaria and will broadcast their concert in high-definition to cinemas in 40 countries.
New York based By Experience is the company producing the event which as been dubbed The Big Four. In press announcements promoting the concerts Metallica's outspoken drummer Lars Ulrich talked about what he felt was a historic moment in rock music:
"Who would have thought that more than 25 years after its inception, thrash metal's big four would not only still be around and more popular than ever, but will now play together for the first time."
The live cinema event will be four hours long, which on a Tuesday night shouldn't pose a problem for most theatres showing the broadcast. In the United States, NCM Fathom is distributing the concert which will be shown in theatres not only on June 22nd, but also at an encore performance on June 24th in specific locations. Tickets are already on sale for USD $18 at a list of theatres eight pages long.
In the United Kingdom the concert will be broadcast at 79 theatre locations, including more than 30 Cineworld venues. Tickets are already on sale for GBP £15. Luke Roberts, head of marketing communications at Cineworld said of the event:
"It offers something a little different that many wouldn't expect to see at the cinema."
It would be interesting to find out after the event is broadcast into cinemas how much it cost to produce and what its worldwide gross was. What do you think of The Big Four concert as alternative programming? Is four hours too long for such an event? Do you plan to attend? Fee; free to give us your thoughts in the comments section of this post.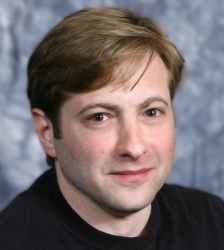 Latest posts by J. Sperling Reich
(see all)