North America's largest movie ticket website is feeling quite charitable lately. In fact, over the next two weeks (June 7th through June 20th) Fandango will be donating $1 to the Starlight Children's Foundation for every ticket they sell to "The Karate Kid" which is being released today by Sony Pictures in the U.S. and Canada.
The partnership seems rather complimentary given that Starlight's whole mission of aiding critically ill children and their families revolves around entertainment. The 25-year-old charity uses entertainment as a distraction from the pain, depression, fear and isolation a child may experience during an illness. The organization presently has more than three million family members in their network.
A single dollar may not seem like much, but according to the press release published to announce the program Starlight manages to stretch a dollar quite far:
$1 enables a child with cancer to play Starlight's Fun Center video games for almost an entire day while going through chemo therapy
$1 enables a teen who is too sick to leave home to spend a day finding supportive friends on Starlight's Starbirght World
$1 helps a family get away from hospital treatments to have fun for a day at a Starlight Great Escapes event
Over the last five days "The Karate Kid" has accounted for 52% of Fandango's ticket sales and the film continues to outpace the sales of this weekend's other new releases.
The program is only being offered in the United States and isn't available for purchases in some states. The amount of money being donated is capped at $25,000. This last bit is not mentioned to detract from Fandango's generous support of a worthy cause. It was raised for more mathematical reasons.
Just thinking out loud for fun – if Fandango usually makes $1.00 for every ticket they sell then their donation will be made after the first 25,000 tickets. Even if they normally pocket 50 cents, then the donation would be made after the sale of 50,000 tickets. With the number of theatres Fandango provides online ticket sales for in North America, combined with the massive number of tickets being sold for the heavily promoted and highly anticipated "Karate Kid" remake, I wouldn't be shocked if either of these figures is reached by the end of this weekend.
Either way, you now have two ways to contribute to a charitable organization; donate to Starlight directly, or go see "The Karate Kid" this weekend helping both Starlight and the flagging North American summer box office.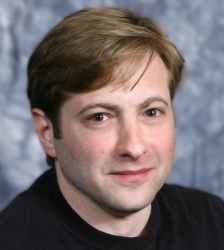 Latest posts by J. Sperling Reich
(see all)