Is it just me, or has anyone else noticed that SmartJog has been on a roll lately when it comes to partnerships? After announcing an agreement with Ymagis in February, they formed a partnership with XDC just before ShoWest and earlier this week entered into a deal with Twentieth Century Fox to deliver digital cinema content.
The agreement with XDC mirrors the one SmartJog signed with Ymagis in that XDC will deploy SmartJog's technology in theatres it has contracted with. Specifically, each cinema will receive a SmartJog Gateway server which will act as a central library storage device that receives the content. The two companies will integrate their solutions to better automate the delivery of digital cinema content. What wasn't clear from the press release was whether XDC would eventually integrate SmartJog's technology directly into their own theatre management system (TMS).
SmartJog's solution will enable XDC, which operates primarily in Europe, to deliver digital content into its theatres directly from their mastering facility in Liège, Belgium. Additionally, XDC will also be able to deliver content to any of the more than 160 cinema complexes in SmartJog's digital cinema network throughout Europe. Commenting on the agreement, Fabrice Testa, XDC's Vice President Sales and Business Development was quoted in the release:
"After an initial phase of testing, we have decided to broaden our service offering to include the SmartJog solution. Our cinema customers will have the possibility to receive digital cinema content via SmartJog and our XDC Digital Content Lab will also offer to theatrical distributors a digital delivery service to all cinemas connected to the SmartJog network."
Then this past Tuesday, SmartJog continued to expand its digital delivery empire by pacting with Fox to distribute the studio's digital cinema content to their European network via satellite. The 160 theatre sites presently in the network consist of more than 800 screens and the company is planning to double its size to 300 cinemas by the end of the year. SmartJog's solution allows for large digital cinema files to be transfered to theatres at an optimal speed (i.e. really fast) through satellite or terrestrial means. Julian Levin, Fox's Executive Vice President, Digital Exhibition and Non-Theatrical Sales and Distribution, explained the studio's reason for entering into the new relationship in the press release:
"With the rapidly increasing footprint of digital projection systems, 2D and 3D, coupled with emerging electronic distribution platforms, SmartJog has taken a leadership role toward providing a more efficient electronic delivery methodology which we believe will ultimately dominate the means by which movies are delivered to theatres worldwide."
SmartJog began delivering digital cinema content through its network in early 2009. Since then they have distributed more than 70 feature titles as well as trailers and preshow advertising content. Since their distribution agreement with Fox is non-exclusive, the studio will presumably continue to work with Deluxe to deliver digital cinema content outside of SmartJog's network.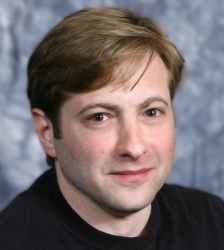 Latest posts by J. Sperling Reich
(see all)