SmartJog and Ymagis issued a joint press release yesterday announcing they had reached a non-exclusive partnership agreement and will integrate their technologies to offer theatre owners a more robust digital cinema offering. The pairing seems as if it would be complimentary given that SmartJog specializes in high speed delivery of digital content and Ymagis focuses on digital cinema deployment.
What this means is that when Ymagis installs digital cinema equipment at one of their theatres, they will also be deploying SmartJog's digital content delivery solution. During the first phase of the partnership, the SmartJog Gateway will be integrated into the Ymagis Cinema Central Server, which is a theatre management system. Content will arrive through the SmartJog Gateway and be handed off to the Ymagis TMS. This solution requires a theatre to make room for a separate piece of network connected equipment. The second phase of the partnership will integrate the software which runs the SmartJog Gateway directly into the Ymagis Cinema Central Server, allowing for content to be delivered straight to the TMS without need for additional hardware.
One bonus that comes with the partnership is that the two companies will be able to share their respective content delivery networks. This means Ymagis would be able to send content to any theatre in SmartJog's network, even if the exhibitor wasn't signed up with them. Both companies are based in France so it's no shock that integration and deployment will begin in that country. Most, if not all, of the exhibitors Ymagis works with are in Europe.
Because the agreement is non-exclusive, Ymagis is still able to integrate content delivery technologies from other companies into their TMS while SmartJog is free to offer their solutions and technologies to other integrators and deployment entities in the market. As for the latter, it's just a matter of when, not if, we'll hear similar announcements in the future.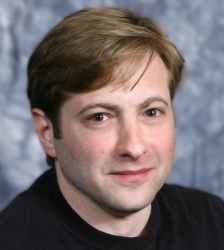 Latest posts by J. Sperling Reich
(see all)