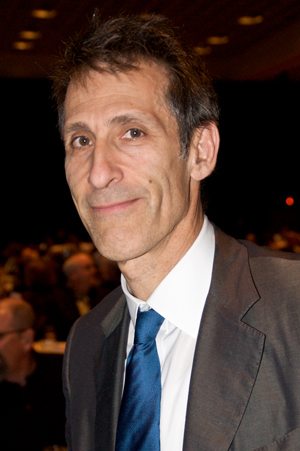 [/caption]
The 2010 edition of ShoWest, the annual gathering of theatre owners and distributors, kicked off in Las Vegas earlier today with a keynote address from Michael Lynton. The Chairman and Chief Executive Officer of Sony Pictures Entertainment had both junk and theatrical release windows on his mind, and not necessarily in that order.
After opening his remarks with some cheerleading over 2009's record breaking box office returns, Lynton detailed why he believed the industry was doing so well in the midst of a deep recession:
"People battered by the recession see in movies reasonably priced escapism. It is the most affordable way to take a break, get out of the house, take the kids or get away from them and be transported to another world."
Lynton pointed to the industry's willingness and ability to change as being one of the prime factors for increased theatrical revenue over the past year. Despite economic, social and technologic challenges, he praised both exhibition and distribution's willingness to find new ways to overcome challenges and prosper.
But Lynton wasn't all smiles. He highlighted the increasing economic difficulties faced by studios this past year. At the height of the DVD boom in 2005 and 2006 57% of Sony's revenues came from DVD rentals and another 43% came from DVD sell-through, but today, thanks in large part to the recession, that split is nearing a 75% – 25% split. Unlike sell-through where studios can earn USD $14 to USD $18 per disc, they only earn roughly USD $1 to USD $4 in rentals. The bottom line, according to Lynton, is a much narrower bottom line for the studios, which Sony has already begun adapting to:
"[We are] Being more targeted in our production and marketing spend and more fiscally responsible in our talent contracts and all the studios have had to make the difficult decision to lay off workers. We are reducing our work force by hundreds of positions this year alone. And that's not just our problem, it's your problem too, precisely because our fates are intertwined. You need our movies as much as we need your theatres. If our revenues keep going down than we can't make as many movies."
This naturally led into one of Lynton's main talking points, the touch subject of theatrical release windows. While acknowledging that the most important release window for Sony is the theatrical window and reiterating that the studio makes movies to be seen in theatres, not on television, iPods or cell phones, Lynton explained that people want to see movies whenever and wherever is convenient for them. With that in mind, he told theatre owners in attendance:
"It is clear from the changing economic model of our industry that we are going to have to reevaluate the way in which the current window structure operates. And we need to do so, as in the case of digital cinema, by being candid and cooperative with each other so we can find a solution that works for everyone. . . we've all got to be open to experimenting with new and different windows, taking advantage of new and different technologies. As we do that we don't want to open a new window in a way that closes yours. I believe there are responsible and responsive ways to provide audiences with entertainment that preserves the prominence and preeminence of the theatrical experience while allowing us to create an economic model that will allow your business and ours to prosper together. I believe we can and should work collaboratively to do just that as partners."
Citing the growing epidemic of childhood obesity as, Lynton wrapped up his speech by urging exhibitors to add healthier snack options to their concession stands. He wasn't suggesting items such as spinach, broccoli or, as he put it, a 40 ounce cup of prune juice, but rather fresh fruit, veggies with dip, trail mix and granola. After showing the audience a video taped message from Dr. Mehmet Oz, Lynton said:
"By bringing healthier snacks into your concession stands you would be helping our country meet an urgent public health need. Taking this step is also great audiences and for your business because people want to see healthier foods in theatres and when they do, they'll buy them."
However, just an hour or so later during a panel discussion which included five exhibitors from around the world, Lynton's plea was countered with anecdotal evidence. During a panel titled Exhibition Speaks Out: New Challenges and Best Practices, theatre owners claimed moviegoers weren't interested in healthy snacks when going to the movies. Tony Kerasotes of Kerasotes Theatres was the most blunt and humorous in speaking about the topic:
"Every two years the center for the study of no fun comes out with their popcorn report and then there's a flurry of newspaper stories that one paper picks up after another and then it's over and everybody goes back to the way they were. It's just a bunchy of hooey. People want their fat content however they get it."
Tom Stephenson of Rave Motion Pictures echoed Kerasotes' sentiment, providing the following explanation:
"I think people give themselves a pass to come to the movies to eat exactly what they want, to drink exactly what they want and we should satisfy that demand."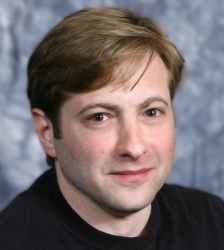 Latest posts by J. Sperling Reich
(see all)