Executives at Walt Disney Studios must be breathing a huge sigh of relief having reached a deal with Odeon Cinemas in the United Kingdom and Italian exhibitors to show their upcoming tentpole release "Alice In Wonderland". Additionally, Disney reached an accord with AMC Theatres to show the Tim Burton helmed film in North America when it is released on March 5th.
After announcing their plans to release "Alice In Wonderland" on DVD in June, just three months after its theatrical release rather than the usual four months, Odeon, the U.K.'s largest cinema chain, publicly threatened to boycott the film. So did exhibitors in Italy. AMC never made any public statements about a boycott, but delayed signing any agreement to show the film. Most of the details about the agreements were kept private by both parties, but according to a story in Variety, here is what we know:
In the U.K. Disney will not begin advertising the DVD until six to eight weeks after the film hits theatres.
In Italy, Disney will release three big movies during the summer, rather than waiting until fall. Traditionally, the summer box office grosses have been tepid compared with those in autumn. "Prince of Persia: The Sands of Time" will open on August 20th, while "Toy Story 3" and "The Sorcerer's Apprentice" will also open have summer playdates.
Disney has extended the release of "Alice In Wonderland" on DVD from 12 weeksafter its theatrical to 13.
In the U.K., assurances were given that the studio won't begin advertising for the DVD until six or eight weeks after the theatrical bow. It's likely that exhibs elsewhere asked for the same terms.

There is no word on what AMC got out of their deal with Disney on "Alice In Wonderland", though the advertising ban on the DVD seems like a no-brainer. In my opinion, such an advertising blackout may be a moot point since the controversy surrounding the early DVD has generated enough press that the public has already been made aware of "Alice In Wonderand's" June home video release date. Ideally, exhibitors would have also received better film rental terms to play the movie.
Long before the issue over "Alice In Wonderland" ever arose, John Fithian, the president of the National Association of Theatre Owners in the United States, was correct in predicting in his public statements that both exhibitors and distributors would have to concede on certain points to reach a compromise if theatrical release windows were to shrink from the usual four months. This sentiment was echoed in a statement by Paolo Protti, president of Anec, Italy's National Association of Cinema Retailers:
"Every battle must be fought for the good of the film market as a whole, without putting up barriers where you can reach agreements that are convenient for the industry as a whole."
Commenting publicly on their own agreement reached with Disney, Odeon's statement read:
"Odeon is pleased to confirm that it will be able to continue with its plans for significant investment in new cinemas, in digital technology in 3D capability and the other exciting developments designed for the increased enjoyment of all its customers."
What some industry watchers now fear is that the seal has been broken on the four month theatrical window. The incident over "Alice In Wonderland" and Disney's deals with various exhibitors around the world to release the film on DVD early will be precedent setting. However, it should be noted that not all exhibitors have gone along with Disney's release plan for "Alice In Wonderland". Theatre owners in Belgium and the Netherlands still plan on boycotting the film upon its release in their territories.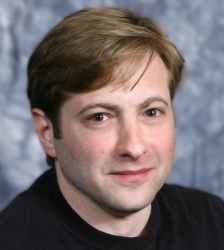 Latest posts by J. Sperling Reich
(see all)