Let's face it, while mainstream media might be screaming about an economic recovery, times are still tough for many businesses all over the world. That is especially true for trade shows. No matter the industry focus, attendance at global conventions has dropped in 2009 by more than 25% in most cases. Just look at attendance at some of the annual confabs the motion picture industry holds; the Sundance Film Festival down 11%, ShoWest down 15%, NAB down 20%, the Cannes Film Festival down 30% and IBC in Amsterdam down at least 7%. That may be why at ShowEast, which was held in Orlando, Florida from October 26th to October 29th, the talk amongst delegates was as much about the trade show's attendance as it was about 3-D, digital cinema and the upcoming blockbuster release "Avatar".
While such conversation tends to feed on itself ultimately making mountains out of mole hills, Robert Sunshine, the Vice President of Nielsen Film Group which organizes the event, readily admits attendance at this year's ShowEast, like most conventions around the world, was down roughly 20%. "It's numbers that we don't like to see," said Sunshine. "We attribute it to the economy and we also attribute it to the fact that there are lots of [industry] conventions, there's the major convention, ShoWest, and certain people don't have the money to attend all of these shows so they are picking and choosing where they go."
Another factor Sunshine might not be considering is that digital cinema is maturing, growing out of its infancy and into adolescence. The technology is responsible for one of the greatest, if not most disruptive, transitions the motion picture exhibition industry has ever seen. By now, there has been some shakeout in the number of companies who entered the digital cinema space, and those that remain are naturally looking to augment their marketing plans. This is a common trend in emerging markets and industries, though unfortunately this phenomena is taking place in digital cinema during a record setting recession.
That's why the number of trade show booths at this year's ShowEast declined from around 205 to 190. "Most of the companies that were there in the past were there, they're just downsizing," Sunshine pointed out. "Guys who took four booths were taking two, people who took two were taking one. The money and the dollars are not there at this point to where they can do what they've done in the past, but they supported the show and they were with us." One notable absence was Dolby, which despite sending 12 members of their staff, did not have a booth on the trade show floor this year.
What remained unchanged at this year's ShowEast (the 25th year the event has been held) was the quality of the program itself. It began on Monday with International Day, as is customary, and was followed by panels such as "State of the Art Audio in the Age of Digital Cinema", "Financing the Move to Digital Cinema in an Uncertain Economy" and a demonstration of Technicolor's new film based 3-D system. In addition, executives from companies such as DLP, Texas Instruments, Imax, and Sony made presentations. And as usual, the studios presented a healthy lineup of upcoming releases.
ShowEast has become known for giving exhibitors their first peak at some of the award season's most likely Oscar contenders and this year proved no different. Lionsgate presented "Precious", Warner Bros. brought "The Blind Side" and Paramount Pictures turned up with "Up In The Air". For those that favor popcorn movies there was the vampire flick "Daybreakers" from Lionsgate and Sony's tent-pole disaster movie "2012".
There was some murmuring throughout the week about Disney not showing up with a film, as they did last year with "Bolt". Specifically, ShowEasters were hoping to see "The Princess and the Frog". While Disney originally made plans to bring a film to the show, they had to withdraw when scheduling didn't work out. Instead, they sent president of distribution Chuck Viane, Disney Studios Group President Mark Zoradi and Anthony Marcoly, president, sales and distribution, Walt Disney Studios Motion Pictures International among several others. In fact, key studio executives for many of the major studios were in attendance, including Rory Bruer from Sony, Jim Tharpe from Paramount, Dan Fellman from Warner Bros. and Chris Aronson from Fox. "If you don't support us with a film, you support us by coming and obviously these executives came because it's something that's worthwhile for them," said Sunshine.
Though there may be some who question the future of ShowEast, rest assured it will be back next year. Organizers attempted to move this year's event to Miami however the historic Fontainebleau hotel just couldn't accommodate such a convention. So Nielsen signed a two year agreement with the Marriott Orlando and will be held October 11 – 14th, 2010.
The rumors that Nielsen's contract for ShowEast expires after 2010 are false says Sunshine, mainly because Nielsen owns ShowEast. No doubt such thinking was spurred on by the National Association of Theatre Owners deciding to hold a convention in April 2011 at Caesar's Palace in Las Vegas. "The owner's of ShoWest feel that it just wouldn't be in the best interest of the industry to have two shows competing against one another in Las Vegas," Sunshine explained. "Considering that NATO represents most of the attendees we'd be beating our head against the wall trying to compete with them. NATO has been a good partner, they're our partner for our 2010 show. We wish them a lot of luck with their show in 2011, but the other shows that we run, Cinema Expo International, CineAsia and ShowEast will continue as usual."
In that case, I'll see you all in Orlando next October.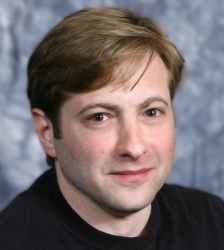 Latest posts by J. Sperling Reich
(see all)