UPDATE: A Celluloid Junkie source has confirmed that Regal has chosen Sony 4K digital cinema technology for its theater circuit, which consists of 6,793 screens in 551 theaters (that figure includes Imax screens and screens that already offer digital projection). The news comes just a few months after AMC Entertainment decided to install Sony 4K projection systems across its theater circuit, which represents a total of 4,628 screens at 309 theaters in five countries. Combined, the deals have the potential to make Sony the market leader in North America once the installations are complete–although there is no word yet on a rollout schedule. Both Regal and AMC are members of DCIP.
Earlier today I heard a rumor that Regal Entertainment had chosen to install Sony's 4K digital cinema technology circuit-wide.  Even as I was confirming the rumor, news of the decision was spreading throughout the industry like wildfire.  In fact, Digital Cinema Report sent an email out to its subscribers that stated:
Regal Cinemas has selected Sony 4K digital cinema technology for all of its theatres. Two sources confirmed the news today. Following on the heels of AMC's decision to work with Sony this marks Sony's second major success story in recent weeks.
If this news turns out to be true it could quite possibly make Sony the market leader in digital cinema projection.  At least it would once all of the projectors were installed, which could take years.  There is no word on a rollout schedule or when the first units will be installed.
One reason Regal may be going with Sony is that they can provide financing for any planned rollout.  Both AMC Entertainment and Regal are part of Digital Cinema Implementation Partners' integration efforts, though DCIP has yet to announce any success they have had in raising funds for their rollout.  We'll provide updates as details become available.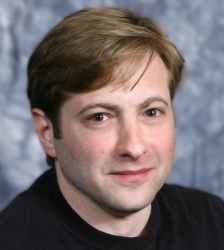 Latest posts by J. Sperling Reich
(see all)