With many of North America's newspapers presently threatening to cease publication as they try and stave off bankruptcy, retailers of all types and sizes have had to look for alternative advertising methods to market themselves.  This can be incredibly difficult when due to the numerous mediums that fight for consumers attention and time, including television, magazines, radio, billboards, direct mail, video games and the Internet.  Exhibition circuits are not immune from this problem and in fact are particularly vulnerable since most of their advertising is placed in newspapers on a week-by-week basis.   Malco Theatres, a medium-size exhibition chain based in Memphis, TN, hopes that turning to online social networking sites such as Facebook will help them overcome this marketing challenge.
Malco, which runs 320 screens in 30 locations across five states (Arkansas, Kentucky, Mississippi, Missouri and Tennessee), set up a Facebook group to help them stay in touch with customers about upcoming events, new releases and promotions.  The group, which is moderated by Malco's marketing director, Karen Scott, allows the chain to update it's members on a moment's notice with news, photos and links.  What's really nice about Facebook groups, and what makes them perfect marketing tools, is their ability to broadcast information out to a wide audience.  While it is not possible to send message through Facebook to more than twenty users at a time, a group administrator can send out messages to everyone that's a member of their group.  Presently, the Malco Theatres' Facebook group has 460 members.  Besides being summarized in emails, these messages also appear in a user's Facebook inbox and "timeline".  For instance, I belong to a Fast Company magazine group on Facebook and each month when the latest edition hits newsstands I receive a notice through site.
Another way for a group administrator to market to their members is through event invites.  That's exactly what happened on Tuesday, March 10th when Ms. Scott invited Malco Theatres' group members to attend second run movies at the circuit's Bartlett Cinema in Bartlett, TN.  I received an email about the event which linked back to the posting in the Facebook group which had all of the relevant info for anyone wanting to attend.  I also received a message in my Facebook inbox and the event appears in my Events list on Facebook.  Members can even RSVP for an event right on Facebook.  At the time of writing, 71 members had said they might attend, while 157 had yet to respond to the invite.  (A list of those not attending was hidden from viewers).  The following is a screenshot of Malco's post:
Malco has chosen not to allow members to communicate through a discussion board or "wall" on the group's page and there is no ability for members to share photos, videos or links.  This cuts down on the participatory nature (and stickiness) of such networking sites, but it also prevents nattering nabobs and the technologically illiterate from detracting from the information Malco wants to get across.
"Viral marketing is the wave of the future and offers us the opportunity to connect instantly with customers," wrote Ms. Scott when I contacted her (ironically through Facebook) to discuss Malco's use of the site.  "Through Facebook's web page, text message and email connectivity, we have a captive audience that tends to be on the site for at least 20 minutes per visit.  With that kind of face time, we have an excellent chance of having our info viewed multiple times per day."
Time will tell if Malco's progressive Facebook marketing effort pays off.  Though I don't live in Tennessee, and thus won't be attending any second run films at the Bartlett Cinema, I now am more aware of Malco and all that's happening at their circuit on a regular basis.  It will be interesting to see if other regional (or even national) circuits resort to social networking sites in their attempts to find more effective and less costly marketing mediums.
By the way, if you are a member of Facebook please leave a comment below to let the exhibition and distribution community know they can connect with you through the site.  Should you wish, you can use your Facebook login info (Facebook Connect) when commenting.  As well, Celluloid Junkie recently created a Facebook fan page (very similar to groups) which can be found here.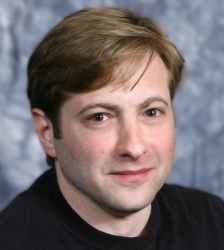 Latest posts by J. Sperling Reich
(see all)