[/caption]
While it may not be the Hollywood-way, I'm always glad to hear about a longtime friends' success.  That's one way of saying I need to offer a full disclosure for this post.  You see, Rob Edenzon has been an acquaintance for ten years now, since joining the board of directors at FilmStew, a web startup I helped found before the dot com bubble burst.  Now Rob is the vice president of sales at Webalo, a technology company that helps format and deliver software applications and enterprise business data to mobile devices.
For some time now Rob has been telling me about Webalo's contract with specific television networks to deliver detailed overnight Nielsen rating spreadsheets to their employee's Blackberries, while at the same time expressing a desire to offer box office grosses to studio executives on their own mobile gadgets.  Well, his wishes came true on Wedensday as Webalo announced a deal with Lionsgate to deliver "live" box office figures to the smartphones of the studio's top executives.  What's interesting to me is that the box office figures are coming not from aggregators such as Nielsen EDI or Rentrak, but instead from Lionsgate's own internal SAP systems.  Though, on second thought, the press release (warning: PDF) announcing the agreement didn't say whether the box office figures were flash grosses or audited reports and if they are the former, then I wouldn't be shocked if they were coming from an aggregator.
It must not have been hard to convince Lionsgate to try out the technology.  Webalo's offering is pretty much a turnkey solution with a web interface that enables IT managers to quickly reformat reports for mobile phones (mostly Blackberries) on the fly.  Thus, I assume, given then current economic climate, that Lionsgate didn't have to spend a lot of up front money to integrate the technology into their systems.  Instead they are probably just paying the per user license fee that Webalo charges to most customers.
The per user licensing schema may be preventing Lionsgate from rolling out the technology company-wide.  The studio is initially limiting the rollout to key employee groups and if all goes well may offer it to employees throughout the organization.  In the obligatory press release quote, Leo Collins, Lionsgate's chief information officer (doesn't that sound so official), seemed rather excited about the new technology:
"We take great pride in our position as the leading next generation studio.  Key to our strategy is to aggressively embrace new media and technology, and to continuously seek innovative models both in terms of our content delivery and in our business infrastructure."
Did Mr. Collins just coin the term "next generation studio", or has it been used before by someone outside of Lionsgate?  Oh. . . and what exactly is the definition of a next generation studio?  In any case, the Webalo announcement comes on the heels of Lionsgate announcing they would be reducing their 2009 production slate in response to spate of recent box office disappointments and the worldwide recession.  Hopefully, when it comes to the studio's upcoming releass, the new service will allow Lionsgate exec's to receive better box office news while on the go.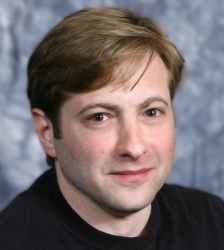 Latest posts by J. Sperling Reich
(see all)