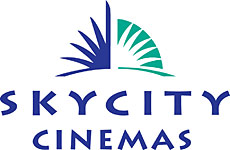 If you are one of the 330,000 residents of Manukau city in New Zealand then beginning on September 13th you'll have a brand new movie theatre to see the latest and greatest films in.  SkyCity Cinemas is opening a flagship multiplex at the Westfield Manukau City on Saturday featuring ten screens and a combined 1,932 seats.
Eight of the screens will be reserved for traditional theatres complete with digital sound and extra-wide stadium seating that will provide plenty of leg room.  The two remaining screens have been transformed into SkyCity's premium auditoriums, Cinema Deluxe.  They will seat 78 and 62 patrons respectively in reclining leather chairs.  Despite what may appear to be limited seating capacity, the VIP screens are full sized theatres with the same screen size, throw and digital sound as featured in the multiplex's other auditoriums.  The largest screen in the complex will seat 364.
SkyCity Cinemas Manukau will also host a full bar in hopes of coaxing some extra New Zealand Dollars out of adult moviegoers before and after shows, as well as an interactive gaming arcade.  In what appears to be a press release, SkyCity's general manager, Jane Hasting's was quoted as saying the company hopes to lure moviegoers back to theatre with their new multiplex:
"SKYCITY Cinemas Manukau will give the people of Manukau City the ultimate cinema experience providing the very latest in cinema-going comfort, customer service and technology reinforcing that the best way to watch a movie is on the big screen at the cinema."
It should come as no surprise that SkyCity would decide to expand in Manukau City, which is just south of Auckland.  The city is the fastest growning in New Zealand and is now the third largest behind Auckland and Christchurch.  With the opening of the theatre, SkyCity, the largest cinema chain in New Zealand, will expand its number of screens to 106 in 13 venues.  Owned by SkyCity Entertainment Group, SkyCity Cinemas began operation in 1991 as a joint venture with Village Roadshow, though bought out its partner in 2006.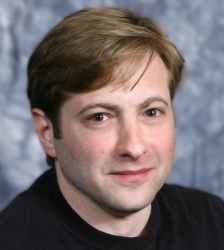 Latest posts by J. Sperling Reich
(see all)