Crediting their "aggressive commitment to explore and implement the latest technological advances in production and industry standards" Warner Bros. promoted Wendy Aylsworth to Senior Vice President, Warner Bros. Technical Operations. Aylsworth, who has been with the studio since 1994, previously served as Vice President, Technology, Warner Bros. Technical Operations.
Many in the industry are familiar with Aylsworth through her work as Engineering Vice President of the Society of Motion Picture and Television Engineers. Over the past year she was instrumental in reorganizing the Technology Committees to better service emerging technologies such as digital cinema. In fact, before she took over as Engineer Vice President she was Chair of SMPTE's D-Cinema Technology Committee, a group that created the first 24 standards for D-Cinema. Like many executives who work in standards bodies, Aylsworth participates in other standards activity, including those run by ATSC and CableLabs. Most recently she announced the creation of the 3-D Home Display Formats Task Force within SMPTE, a group that will help set standards for mastering stereoscopic content for home viewing.
Aylsworth's new position within Warner Bros. is not unlike her old one in that she will be overseeing a group that is responsible for pushing the studio's (as well as the industry's) agenda in both national and international standards organizations. In addition, she will continue to head up the group within Warner Bros. responsible for reviewing and implementing emerging technologies in the content production and distribution space. In the press release announcing the promotion Chuck Dages, Executive Vice President, Emerging Technologies, Warner Bros. Home Entertainment Group was quoted reiterating Aylsworth's background and rising stature within the industry:
"Wendy has taken a lead position not only for our studio but in the external organizations dedicated to creating new standards for such exciting innovations as digital cinema and 3-D viewing for the home. This promotion recognizes not only her achievements to date but the increasing importance of her efforts to our studio and our industry."
While Aylsworth has built a strong reputation for herself in the entertainment industry, she began her professional career in technology working in the aerospace industry at companies such as Lockheed. She earned her MS/MBA in Managerial Sciences and Strategic Planning fro the University of Southern California and holds a BS in computer Sciences from the University of Michigan.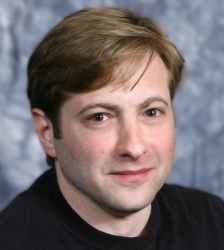 Latest posts by J. Sperling Reich
(see all)