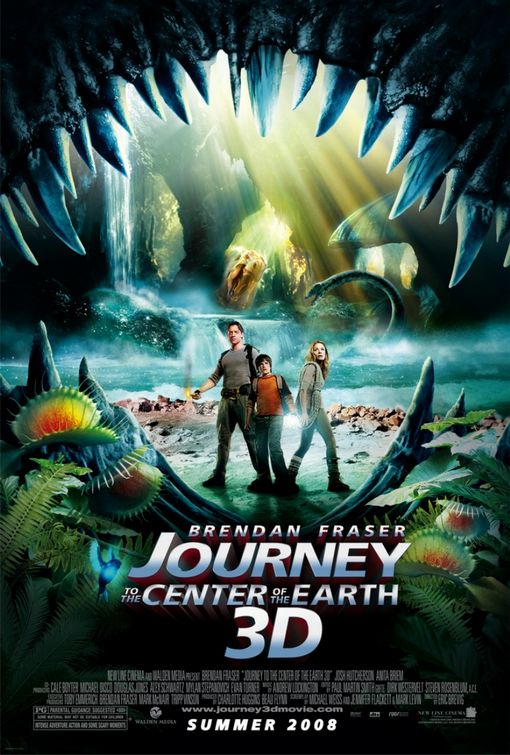 For months now the debate over the lagging rollout of digital 3D equipped screens has been argued by both distributors and exhibitors alike, mostly in public statements to industry media outlets. Well, on Thursday, the issue jumped from trade publications and trade show speeches, to the front page of the Los Angeles Times Calendar section. Industry insiders who have been following the story since it began in March will find the article of little value, as it is mostly a rehash of the current situation, however it is noteworthy if only because a major mainstream media outlet found the dilemma important enough to cover.
The story was written by John Horn, a respected L.A. Times entertainment journalist for more than two decades who recently won the Los Angeles Press Club's entertainment Journalist of the Year award. Using the pending release of "Journey to the Center of the Earth" and the need to drop "3D" from it's title as his lead, Horn thoroughly laid out all the main facts and issues so that even a layman could talk about the subject like an expert.
He starts out saying only 800 theatres in North America (which account for roughly 1,200 screens) would be able to show "Journey" in 3D and that Warner Bros. had to augment it's marketing campaign to let audiences know that the film would also be shown in 2D on about 2,000 screens. He points out that 2D Hollywood releases such as DreamWorks Animation's 2D "Kung Fu Panda" open on more than 4,100 screens. And he doesn't leave out that DreamWork's head Jeffrey Katzenberg, one of the industry's leading 3D proponents, has been upset over the slow speed in which exhibitors are installing the digital 3D equipment.
Horn goes on to detail how the low number of screens poses a problem for studios who have plans to release at least nine 3D features next year, including some by renown filmmakers such as James Cameron ("Avatar") and Robert Zemeckis ("A Christmas Carol"). Disney, DreamWorks and 20th Century Fox stand to lose the most. While exhibitors also stand to miss out on the increased revenue which will come from the higher ticket prices charged for 3D releases, Horn explains that the high cost of digital cinema equipment is keeping them from upgrading their auditoriums.
He pegs the cost of a digital cinema conversion at a whopping $150,000, which seems to be an exorbitant figure no doubt provided by an exhibitor. Another slight misstatement by Horn is the confusion exhibitors have over the two 3D formats; RealD and Dolby. While these two companies (they aren't really formats) are definitely the market leaders, certainly NuVision and masterImage may be upset over not being mentioned. Those are about the only two gaffs in the L.A. Times feature, as Horn goes on to properly highlight the stalemate between exhibitors and distributors over virtual print fees (VPFs) meant to finance the rollout of digital cinema.
To be sure, all of this is not news to anyone working in exhibition (or distribution), but at the very least Horn should be credited with writing one of the most accurate statements about the world-wide digital cinema rollout to date:
"At a time when the rest of the media world is transforming at light speed, movie exhibition is struggling to keep up. . ."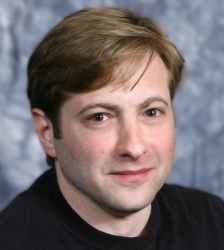 Latest posts by J. Sperling Reich
(see all)