Having announced their CineLive offering at ShowEast in October of 2007, and with the success of the live 3-D broadcast of a Dallas Maverick's basketball game, AccessIt announced on Monday that it would be beaming live events in 3-D to 150 cinemas throughout the United States. The offering will commence immediately in 50 theatres equipped with 3-D digital cinema technology and is expected to grow to the full 150 sites by the end of 2008. The Bigger Picture, AccessIT's alternative content subsidiary, will handle the distribution of the live events.
In the press release announcing the program, Bud Mayo, the chairman and CEO of AccessIT, stated:
"By deploying these systems now, we hope to encourage more live 3-D programs to accompany our proven 2-D live broadcasts. The expansion of pre-recorded 3-D content has broadened the addressable market considerably during the past year and we are committed to providing more choices for theatre owners and content providers alike."
CineLive is a joint venture between AcessIT, International Datacasting Corporation and Sensio Technologies Inc. AccessIT will install CineLive in the top 100 markets in the U.S. and use its proprietary satellite network to transmit the live events to digital cinema systems it has installed at customer's theatres. Presently, AccessIT has deployed such equipment on over 3,700 screens throughout the country in its first phase and plans on entering its second phase of installations on more than 10,000 screens later this year.
With the right promotion and marketing, the concept could prove to be a winner in attracting patrons to exhibitor's theatres on days in which attendance would otherwise be relatively low. After all, during the NBA playoffs and the recent Stanley Cup Finals sports fans ventured to arenas and stadiums to watch their teams compete in away games on jumbo screens. With a quality 3-D broadcast, exhibitors could easily woo such fans into venues that are potentially closer to their homes. Concerts for some of the hottest musical acts should also be an easy sell, what with good concert tickets being nearly impossible to obtain, not to mention prohibitively expensive.
Now all exhibitors have to do is get a liquor license so they can serve beer, and potentially spring for a few security guards to keep any rowdy fans in line after they've downed a few pints.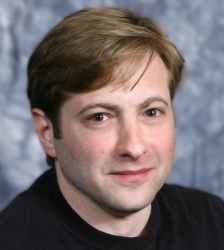 Latest posts by J. Sperling Reich
(see all)