After more than 70 years in its West Drayton home, Technicolor Theatrical Services is packing up and moving into a brand new, state-of-the-art post production facility at Pinewood Studios. On January 29th Technicolor hosted a groundbreaking ceremony during a private reception at Pinewood attended by Joe Berchtold, president of Thomson's Technicolor Theatrical Services, Pino Filardi, COO of Technicolor Theatrical Services Europe and Ivan Dunleavy, the chief executive of Pinewood Studios.

Technicolor plans on spending some serious dough to get their facilities at Pinewood up and running by the end of 2008, stocked with the latest and greatest technologically advanced equipment. The Pinewood facility will handle front-end and release print needs as well as serve as a hub for Technicolor's digital cinema distribution services. Technicolor is also installing a secure high speed network so that it can move content to its post-production facilities and customers around the globe.
Speaking of customers, Technicolor won't have to go very far in an effort to find them. And vice versa. Pinewood has long been one of the busiest studios in the United Kingdom, if not Europe. "Atonement", "Sweeney Todd" and "The Golden Compass" were shot there over the past year and the next James Bond film, "Quantum of Solace" is presently in production. Technicolor's new proximity to its customer base was certainly not lost on Berchtold who stated:
"By relocating to Pinewood Studios, Technicolor will provide customers with the best possible on-location service, while also taking a key step in our development strategy to extend Technicolor's role in the UK and worldwide as the leader in end-to-end film and digital media services."
Besides moving its theatrical services division, Technicolor announced that it was relocating its content services business to a brand new facility in the heart of London's Soho district. Technicolor Content Services will be housed in a seven story building on Lexington Street and be responsible for digital post-production operations, including digital intermediates.
All of this investment by Technicolor in facilities and equipment seems squarely aimed at distributors and content owners, for it doesn't seem as if any of it will necessarily benefit exhibitors directly. That is unless the exhibitor happens to be a part of Technicolor's European digital cinema network, which has yet to fully launch in earnest.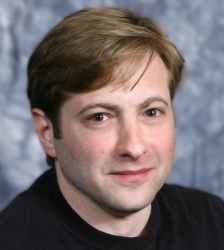 Latest posts by J. Sperling Reich
(see all)