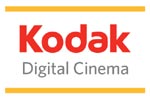 Kodak Digital Cinema is notching a win in its belt after Warner Bros. International Cinemas selected them to run digital pre-show in their theatres throughout Italy. Kodak will install pre-show systems on 172 in 17 venues throughout the country starting in late January.
Over the past several years, Kodak Digital Cinema has faced stiff competition in the North American pre-show market from the likes of National Cinemedia and Screenvision. So much so that few may remember that Kodak is still in the pre-show business. Even Kodak seems to understand they might need to show exhibitors the worthiness of their advertising solution, as Enrico Ferrari, Kodak Digital Cinema manager for Italy was quoted as saying:
"Warner's staff set high standards for system performance and did extensive research into the pre-show solutions available. It will be our goal – in everything we do – to prove they made the right decision."
The press release announcing the deal goes into detail about what Kodak's pre-show solution will be offering Warner Bros. International Cinema, though it is truly just rehashing all the usual benefits digital pre-show such as customized programming for different audiences, regions, genres and movies.
Kodak will have its work cut out, as they plan on completing most of the instillations by the end of the first quarter, starting with the Moderno theatre complex in Rome. At the same time Kodak will be teaching advertising agencies how to encode content. Once the pre-show network is operational, Kodak will handle all of the quality assurance, playlist assembly and distribution from their network operations center in Hollywood, California. Of course, one of the beauties of digital pre-show is that it removes geographical boundaries allowing for the distribution of content from anywhere in the world.
Kodak already delivers pre-show content to Warner Bros. theatres in Japan from their Hollywood facility where they can also monitor the performance of the equipment installed in theatres 24/7.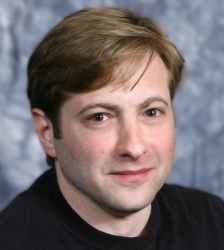 Latest posts by J. Sperling Reich
(see all)