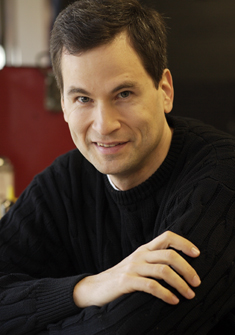 David Pogue, the personal-technology columnist for the New York Times, is taking Hollywood studios to task for putting content in their movie trailers that doesn't actually appear in their movies. On Thursday, Pogue wrote a post in his blog on the Times' website blasting the trailer for 'National Treasure: Book of Secrets' for containing shots and scenes which did not make the film and depicting scenes completely out of context. He gave several examples, including but not limited to:
The trailer showing shots of Egyptian landmarks, though none of the movie takes place in Egypt;
A shot flying over Mount Rushmorein the trailer which does not appear in the film;
Shots of the movie's star, Nicolas Cage, at the Lincoln Memorial shown in the trailer do not wind up in the film;
The trailer showing a character portraying the President of the United States dramatically telling Cage he is on the

N.S.A., C.I.A. and F.B.I.'s most wanted list, but the scene does not exist in the finished movie.
Now, Pogue realizes that sometimes movie trailers are created months before a movie is finished, that filmmakers and studios edit films based on audience reactions in test screenings and that scenes can be shown in the trailer out of order. But his real question is, at what point does a trailer become false advertising when it's content is different from the movie it is meant to promote? He writes:
"Rearranging scenes in the trailer is one thing. But what about this business of putting stuff in the trailer — a *lot* of stuff — that isn't in the movie at all? If they can get away with "National Treasure"-style misrepresentation, what's to stop other moviemakers from putting special effects, witty lines, exotic locales and hot-looking actors into *their* trailers, just to get us to go to a movie that doesn't have any of those things?"
It is unlikely that Pogue's piece will stir any great debate among Hollywood insiders or start a public campaign against the inaccuracies found in trailers upon a movie's release. However, Pogue is arguably one of today's most important technology journalists, along with the likes of Walt Mossberg of the Wall Street Journal. Remember, Pogue was one of four journalists in the United States Apple sent a review unit of the iPhone before it was officially released. He has hundreds of thousands, if not millions, of readers as can be witness by the number of comments he receives to each of his blog posts. His Thursday post on movie trailers generated 73 comments by Saturday which any blogger will tell you is an impressive number.
Realistically however, Pogue will probably let the issue go and move on to other matters as he heads off to next week's Consumer Electronics Show in Las Vegas. An interesting observation about Pogue's blog post is that he did not point the finger at any specific Hollywood studio, which may be due to the fact that these same studios are major New York Times advertisers. Another reason I believe this will be the last we hear from Pogue on this topic.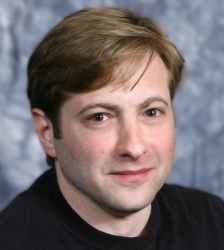 Latest posts by J. Sperling Reich
(see all)