Thanks to lurid exposes like the one which appeared in the December 22nd issue of The Economist most westerners probably think of India as a crowded and impoverished country filled with 1.1 billion people living in slums and working for miniscule wages. What they might find hard to believe, despite Bollywood's international reputation as a bustling film industry, is that Indian's spend Rs 8000 crore, or $2 billion, per year going to see movies. According to "Cinemagoing India", a report published by Dodona Research, a UK-based industry analyst, this figure is not only accurate, but bound to grow over the next several years.
And if that doesn't convince you, the Federation of Indian Chambers of Commerce and Industry (FICCI) hired PricewaterhouseCoopers to write a separate report which predicts that by 2011 the Indian film industry could be generating upwards of Rs 17,500 crore, or $4.4 billion. While this figure may not outpace yearly box office figures in the United States, the world's highest grossing film industry, it still amounts to Rs 80, or $2, per capita in India. In a country where the average movie ticket price is under $1 and per capita income is $707, raking in that kind of dough is certainly an achievement.
This might be why last year Sony Pictures ventured into India to release the first Hindi language film produced by a major Hollywood studio, 'Saawariya'. The film went on to gross $19 million. Other Hindi language hits such as 'Chak De! India', 'Bheja Fry' and 'Taare Zameen Par' brought in an additional $100 million making 2007 a banner year.
What's more remarkable is that India has emerged as the third largest film industry in the world and is stocked mostly with single screen, antiquated theatres. However multiplexes are sprouting up like weeds all over the country changing the industry landscape and providing an escape for India's middle class, flush with disposable income in one of the world's fastest growing economies. Yet because ticket prices at the new multiplexes are higher than single screen theatres admissions have actually fallen.
Sound familiar? It should, it's precisely what happened in the United States when over zealous exhibitors overbuilt multiplexes and began raising ticket prices in the 1980s and 90s. Though, much like their western counterparts, Indian exhibitors have found other ways to bring in revenue, as Anil Nagrath, secretary of the Indian Motion Pictures Producers Association pointed out in an article on 2007's box office figures published by The Telegraph on December 17th:
"Multiplexes make their money out of the highly priced tickets and the over-priced snacks they sell. They don't believe in numbers as long as a handful of viewers fills up their revenue target."
Presently India has only 450 multiplexes, however there is an ongoing multiplex building boom occurring with large exhibitors such as Pyramid Saimira Theatre Limited and PVR having already announced their expansion plans. This no doubt accounts for the predictions that box office returns will increase by 30 percent over the next five years.
Part of the cause for the surge in multiplexes is the tax benefits for building such theatres. In some cities in India the tax on tickets is as much as the admissions price itself. Older single screen theatres have not been given such a tax break so they are slowly disappearing, much to the chagrin of their owners. But the tax breaks were only instituted for five years, a time frame which is quickly coming to an end, causing some major exhibitors to start duking it out with distributors over the rental terms of such movies as 'Om Shanti Om' and 'The Simpsons Movie'
Another factor which both reports point to as a reason why the Indian box office will grow "too big to ignore" is the emergence of digital cinema. It is predicted India will be home to around 2,000 digital screens by 2010. Such technology will allow Indian language films to be distributed more rapidly and more cheaply. Rather than playing the same film for weeks, if not months, on end waiting for an expensive film print of a new release to show up, digital prints are far less expensive (Rs 5,000 or $125) and can be distributed more rapidly. Of course, that's sort of pointing out the obvious, as the reduced price of distribution has long been hailed as a benefit of digital cinema, no matter the country. The real advantage digital cinema will bring to the Indian market is the ability for distributors to show their films in more remote areas of the country, specifically in what are referred to as Tier II and Tier III cities.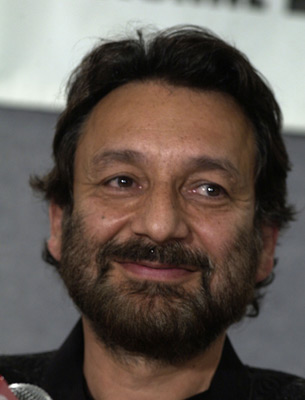 So, while many westerners might think of India simply as a country sucking up outsourced jobs, filmmaker Shekhar Kapur believes it will soon be recognized more as an international hub of cinema. In another article published in the Indo-Asian News Service, the director of 'Elizabeth – The Golden Age' was quoted as saying:
"For many international releases today, where 80 per cent of the revenue was earlier coming from the US box office, today it is only a third. Two-thirds are pouring in from outside US markets. And in future, this would do down to just 10 per cent. European economy today is middle-aged. India and China are bringing in the young audience. The balance of 90 per cent will come from the young markets . . ."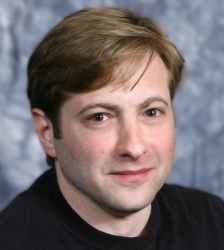 Latest posts by J. Sperling Reich
(see all)