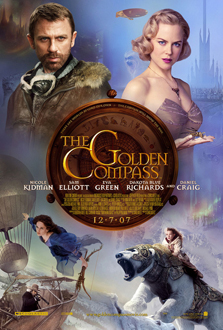 In their weekly box office prognositaction column today, Movie Projector, the Los Angeles Times is predicting that the holiday season's first tent pole release, 'The Golden Compass', will finish its opening weekend in less than blockbuster condition. They may not be far from wrong either; as of Friday RottenTomatoes.com, the film review aggregation website, lists the movie as only receiving 43% positive notices out of the 138 submitted by critics. According to the Times the film's tracking hasn't been all that great with moviegoers highly aware of the film but not all that interested to go see it.
That's not exactly the plan New Line Cinema had in mind as they made the film and prepared it for release on some 3,528 screens in North America. The article quotes the studio's president of domestic marketing, Chris Carlisle, as saying:
"From the very beginning we have been positioning this as a big-event movie in the same league with 'The Chronicles of Narnia,' 'Lord of the Rings' and 'Harry Potter'."
Like the films Carlislecites, 'Golden Compass' is a fantasy film based on British author Philip Pullman's best selling, albeit controversial His Dark Materials trilogy. Starring Nicole Kidman, Daniel Craig and first time actress Dakota Blue Richards, the film follows the story of a 12-year-old girl on her journey into a parallel universe where a battle between the forces of good and evil threatens the universe. One of the unique narrative devices found in both the book and the film adaptation is that all the main characters are accompanied by talking animals meant to represent their souls.
Rumors have circulated around the industry for a couple of weeks now that New Line had bet the farm on 'Golden Compass' and were nervous and edgy over as the film neared its release date. The studio has publicly acknowledged that the budget for the film was $180 million, (though that's just what their admitting to) and that does not include the dough they are spending to market the film.
In the LA Times story Josh Friedman disputes such hearsay by reporting that New Line had already divested itself of some of the risk in making the film through a co-financing deal with , using British tax incentives and selling off foreign distribution rights to pick up two-thirds of the production cost. So while they've hedged their downside, should 'Golden Compass' be successful New Line can collect profits on adapting the two remaining novels in the series.
The film opened on Wednesday in the United Kingdom and has been performing rather well. With some convincing supporting research, the LA Times has pegged the North American opening three-day take for 'Golden Compass' at $28 million which would have it finishing in first place for the weekend, but not exactly in blockbuster fashion.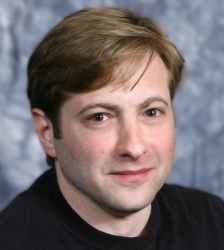 Latest posts by J. Sperling Reich
(see all)