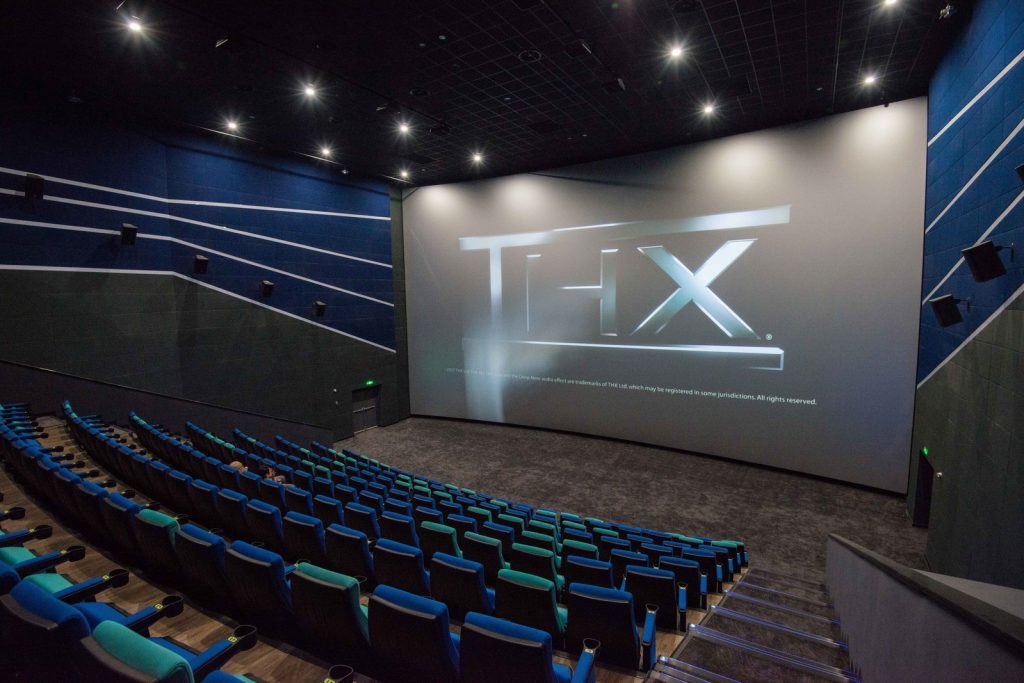 THX Ltd., renowned for the certification of world-class cinemas and consumer electronics, today announced the grand opening of Zhuhai Haiyun China Film Cinema, China's first all-THX certified multiplex. This milestone reinforces THX's close ties to the cinema industry and supports its efforts to expand its business globally.
China has grown into one of the largest and most influential film markets around the world, second only to North America. "As the film industry in China continues to grow, so does our responsibility to provide audiences with the very best cinema experience around the world," said Min-Liang Tan, CEO of THX.  "We look forward to continuing our efforts to deliver the highest quality and most immersive cinematic experience to audiences in China and beyond."
In a THX Certified Cinema, audiences will enjoy uncompromised audio and video quality in an auditorium environment that fully complements the cinematic experience. THX worked closely with exhibitor to meet THX Certified Cinema specifications for all 10 screens at the site, focusing on auditorium architecture, acoustics, audio and video equipment calibration and speaker configuration. Re-certification will take place on a yearly basis by a THX Certificated Technician to ensure the cinema meets THX certification requirements year after year.
THX has long been recognized as a company that sets the industry benchmark for delivering the finest quality cinematic experience true to the original filmmaker's intent. THX defines standards and specifications for cinema acoustics, sound system design and image quality – ensuring that audiences are fully immersed in the thrill of the onscreen action. To date, THX has certified over 5,000 cinema screens and studios worldwide, setting the industry benchmark for delivering the finest quality cinematic experience that are faithful to the filmmaker's original intent.
About THX Ltd.
Founded by legendary filmmaker George Lucas in 1983, THX Ltd. and its partners provide premium entertainment experiences in the cinema, in the home and on the go. Over the past thirty years, THX has expanded its certification categories beyond studios and cinemas to consumer electronics, content, and automotive systems. Today, THX continues to redefine entertainment, providing exciting new technologies and assurance of experiences with superior quality and high performance.