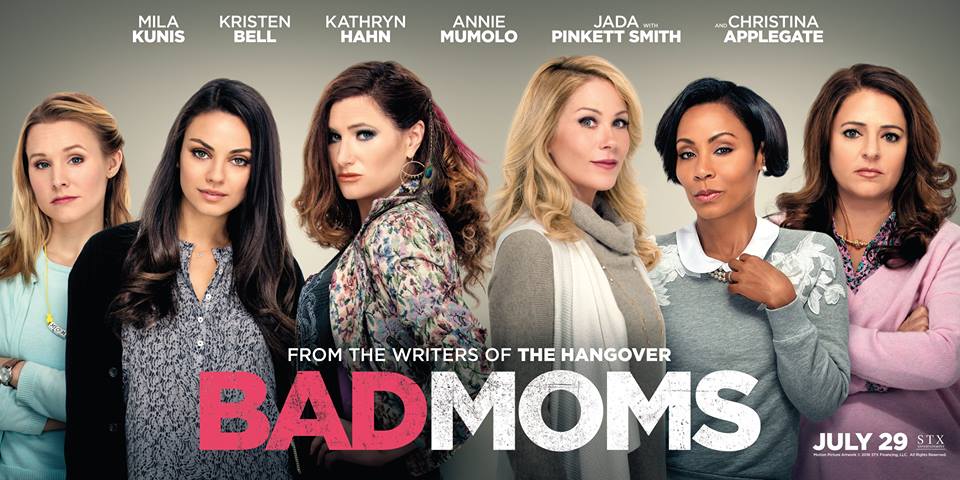 Studio Bypasses Traditional Sequel Route To Create Cross-Platform Content Opportunities
As STX Entertainment's hit comedy "Bad Moms" heads towards $180 million worldwide at the box office, the global media company has announced its first film offshoot of the brand, "Bad Dads" will be released next year on July 14, 2017. STX Entertainment's Motion Picture Group has numerous takes on this spinoff and will reveal additional details shortly.
Where other studios have automatically green lit traditional and significantly more expensive sequels, STX has determined those sequels on average are grossing 68% less than the originals. Instead, STX has chosen to focus on extending consumer passion for the "Bad Moms" brand with a series of film spin-offs, a reality television show, short form digital content, and a robust consumer products program.
"Bad Moms" was produced for $20 million and opened to $23.8 million on the weekend of July 29th. With a current multiple of 4.7, the film recently surpassed "Zootopia" to secure the highest opening weekend multiple of any film released this year.
The company will soon announce further information on its television and licensing extensions.
About STX Entertainment
STX Entertainment is a fully integrated, diversified, global media company designed from inception to unlock value from the 21st century's changed media landscape. STX specializes in the development, production, marketing and distribution of talent-driven films, television, and digital media content, with a unique ability to maximize the impact of content across worldwide, multiplatform distribution channels, including unparalleled global capabilities and direct passage into the China market.
STX Entertainment is led by accomplished businessman Robert Simonds and was co-founded by Bill McGlashan, managing partner of the growth division of leading global private investment firm TPG, which has $70 billion of capital under management.  The Company's Board of Directors includes prominent leaders in global finance and entertainment, including Frank?Biondi, former President and CEO of Viacom, Inc. and former Chairman and CEO of Universal Studios; Tony?Vinciquerra, former Chairman and CEO of Fox Networks Group; Gigi Pritzker, CEO of Madison Wells Media; David?Bonderman, founding partner of TPG; John Zhao, CEO of?Hony?Capital; and Dominic Ng, Chairman of East West Bank, among others.
In addition to TPG Growth, other investors include Hony Capital, a leading private equity firm in China; PCCW, Southeast Asia's largest Internet and cable services provider; Tencent Holdings, China's leading provider of online products and services; Dominic Ng, Chairman of East West Bank; DNS Capital (representing the business interests of Gigi Pritzker and her immediate family); and Beau Wrigley, former Chairman and CEO of the Wm. Wrigley Jr. Company, among others.
For more information, please visit https://www.stxentertainment.com/.