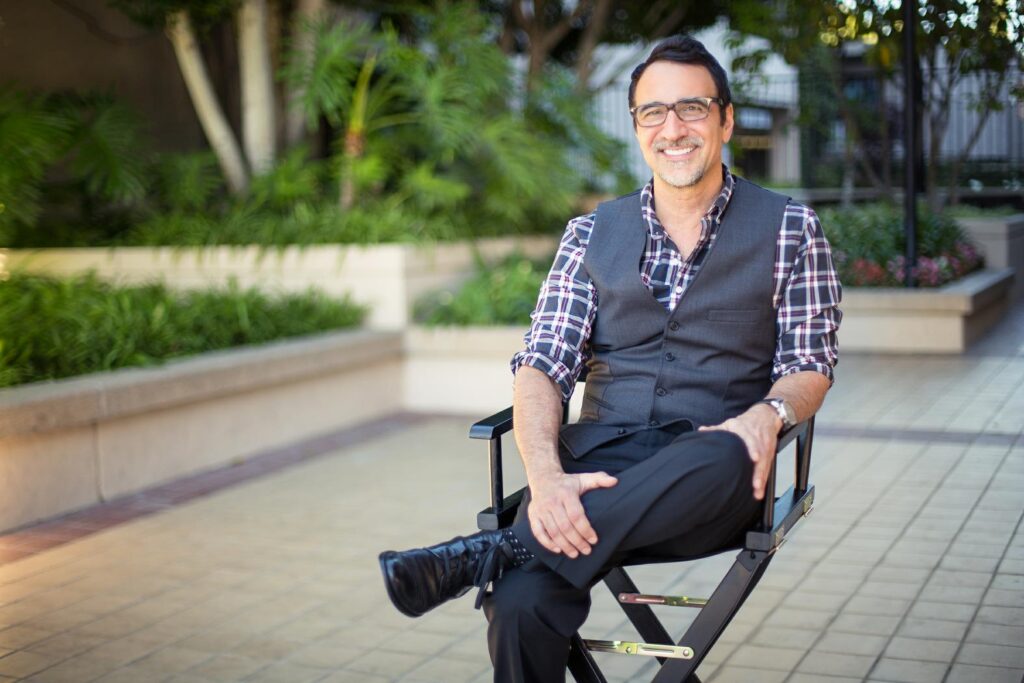 Paul Dergarabedian, Senior Media Analyst, Comscore, will receive this year's Al Shapiro Distinguished Service Award at ShowEast. He will be presented with this special honor as part of the Final Night Awards Ceremony hosted by The Coca-Cola Company on Thursday, October 26 at the Loews Miami Beach Hotel.
Each year, the Al Shapiro Distinguished Service Award honors a person who represents the ideals and standards that the late Al Shapiro set during his unparalleled career. The award epitomizes their professionalism and dedication to the betterment of the motion
picture industry.
"We could not have chosen a more deserving individual to recognize with this year's Al Shapiro Award," said Andrew Sunshine, President of the Film Expo Group. "Paul is a wellrespected expert and his commitment to the film industry is to be commended and celebrated."
With over 30 years of experience in the field and 10 years at Comscore, Paul Dergarabedian is one of the entertainment industry's most recognized and widely quoted experts for media-based information and analysis, as well as a self-professed movie buff and passionate fan of the movie theater experience.
In his role as Senior Media Analyst for Comscore, Paul provides expert analysis on results that come from Comscore's real-time movie & cross-platform measurement services. He is the co-host of Comscore's "Ticket to Ride" podcast as well the host of the company's "Many Screens, Big Picture" podcast.
Considered one of the industry's most accomplished experts, Paul started in 1993 at Exhibitor Relations Co., then founded Media by Numbers in 2006, which later became a division of Hollywood.com where he served as President of the box office division until October 2013 when he then joined Rentrak (now Comscore).
Paul provides ongoing entertainment industry analysis and commentary online and in print for prestigious news outlets including The Associated Press, CNBC, The Wall Street Journal, CNN, Business Insider, Yahoo Finance, Cheddar, Bloomberg News, Variety, The
Hollywood Reporter, The Wrap, Deadline, The Los Angeles Times & The New York Times, among many others. He is regularly featured on television and radio programs discussing entertainment industry-related topics. Paul has also appeared in movie-related documentaries including Being George Clooney, This Film Is Not Yet Rated & The Blockbuster Imperative.
Paul holds a Master's degree from USC's Annenberg School of Communications and a Bachelor's degree from Long Beach State's Television and Film school.
About ShowEast
ShowEast will take place from October 23-26, 2023 at the Loews Miami Beach Hotel in Miami, Florida. After 35+ years, ShowEast is the longest-running and most successful film convention for major, regional, and independent cinema professionals. The show will attract an estimated 2,000 domestic and Latin American motion picture industry professionals and will feature product presentations and screenings of major upcoming films, exclusive sponsored events, plus exciting and informative seminars.
About Film Expo Group
The Film Expo Group is the premier organizer of networking events in the motion picture industry. The Film Expo Group produces ShowEast, held in Miami; CineEurope, held in Barcelona; and CineAsia, held in Bangkok